30 Travel Hacks That Actually Work In 2022
Global travel is picking up again after two years of lockdowns and quarantines. If you're one of those people who got itchy feet as soon as pandemic restrictions started lifting, you might be looking for some travel hacks that'll ensure a stress-free trip in 2022.
Travel hacks are tips and tricks that can help you save time, money, and unwanted hassle when you're traveling. Some of them are well-known while others are more obscure. But all of them can help make your trip smoother and a lot more enjoyable. We've put together a list of our favorite travel hacks for 2022, so you can make the most of your next getaway. Happy travels!
Luggage Hacks
1. Buy a set of luggage scales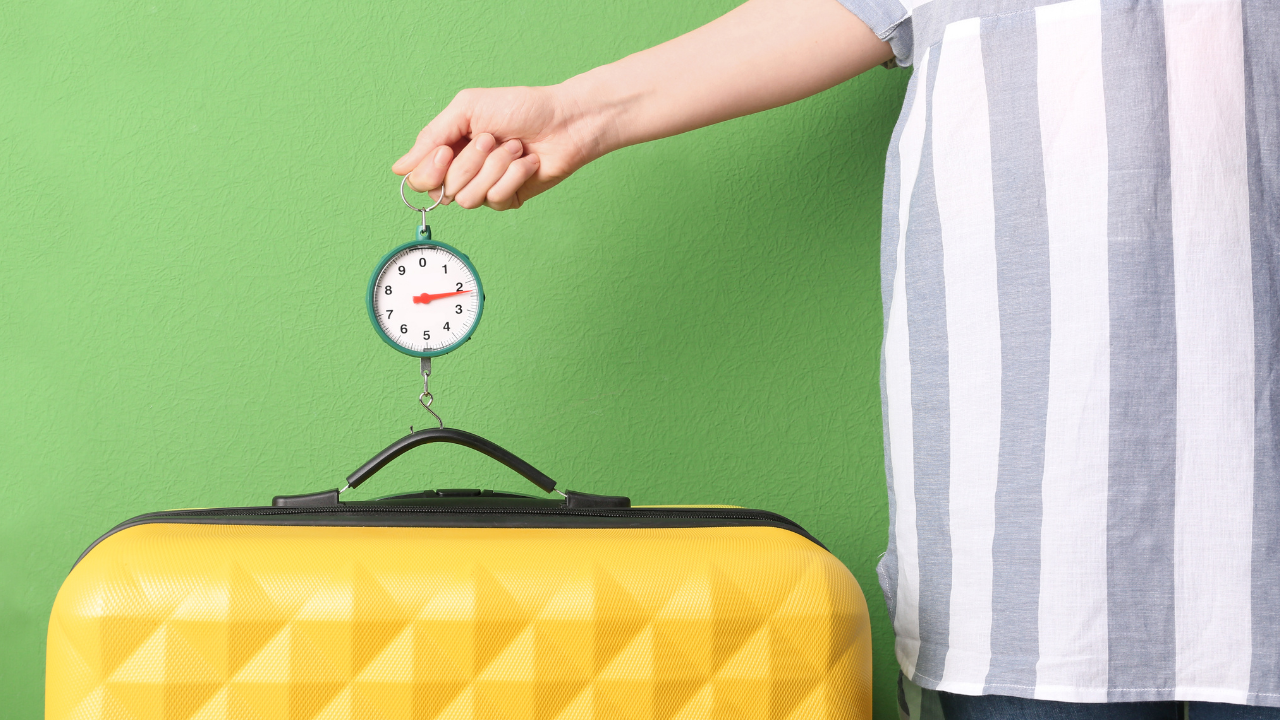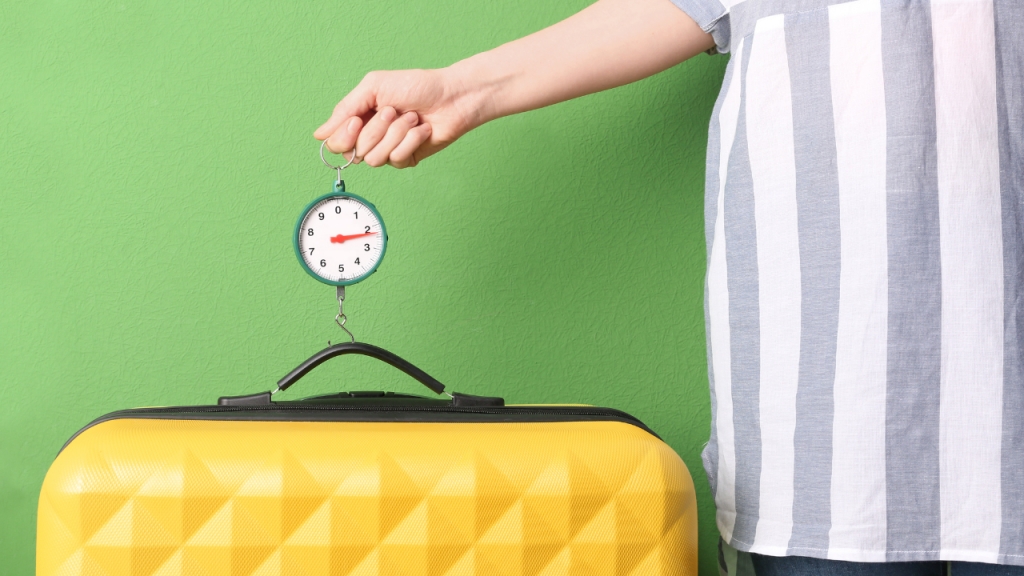 Most airlines enforce strict weight limits on luggage, and if you get caught out, you'll be charged extra. You can easily avoid this by packing light and using luggage scales to ensure you're within the limit. Luggage scales are relatively inexpensive, and you can even get ones that are small enough to fit in your carry-on bag.
Alternatively, you can invest in a suitcase that has a built-in weight scale if you're feeling fancy and have the budget. These are a little higher end, but they'll definitely make staying with the weight limit a breeze.
2. Use packing cubes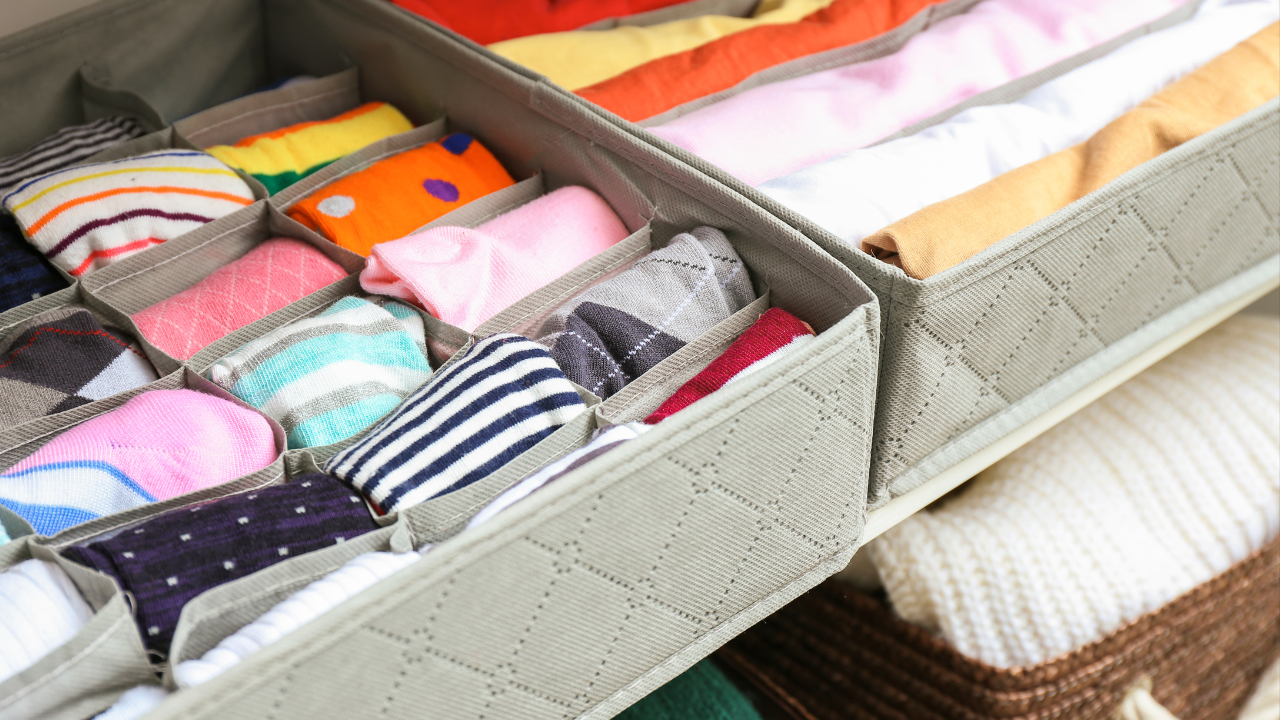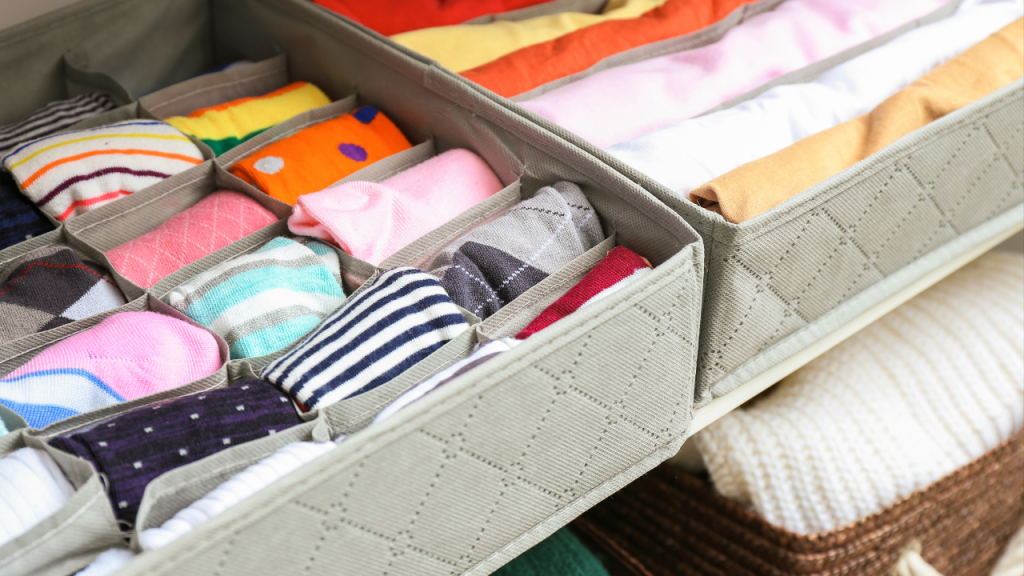 Packing cubes are one of the best luggage hacks if you're looking to pack more efficiently. They help you to compartmentalize your belongings so that everything has a place, and nothing gets lost at the bottom of your suitcase. You can simply pull out the cube containing whatever you're looking for, rather than having to root through your entire suitcase. They're also great for preventing clothes from getting creased and come in a variety of sizes at an affordable price.
3. Always bring a change of clothes in your carry-on
This is something most people learn from their own hard experience at least once. You finally reach your destination after traveling 9 hours and go to pick up your luggage. You come to find out that it somehow didn't make the connecting flight. Now you're stuck in a foreign city with nothing to wear except the clothes on your back.
5% of all mishandled bags are lost each year, so, unfortunately, this is not a rare occurrence. To avoid such a situation, always pack a change of clothes in your carry-on luggage, along with any other essentials such as a toothbrush, deodorant (in a container no larger than 100ml unless purchased in the airport's duty-free shop), and the like. This means even if your luggage gets lost, you'll still have essentials to get by for a day or two until you get reunited with your bags.
4. Use a luggage storage company like BagsAway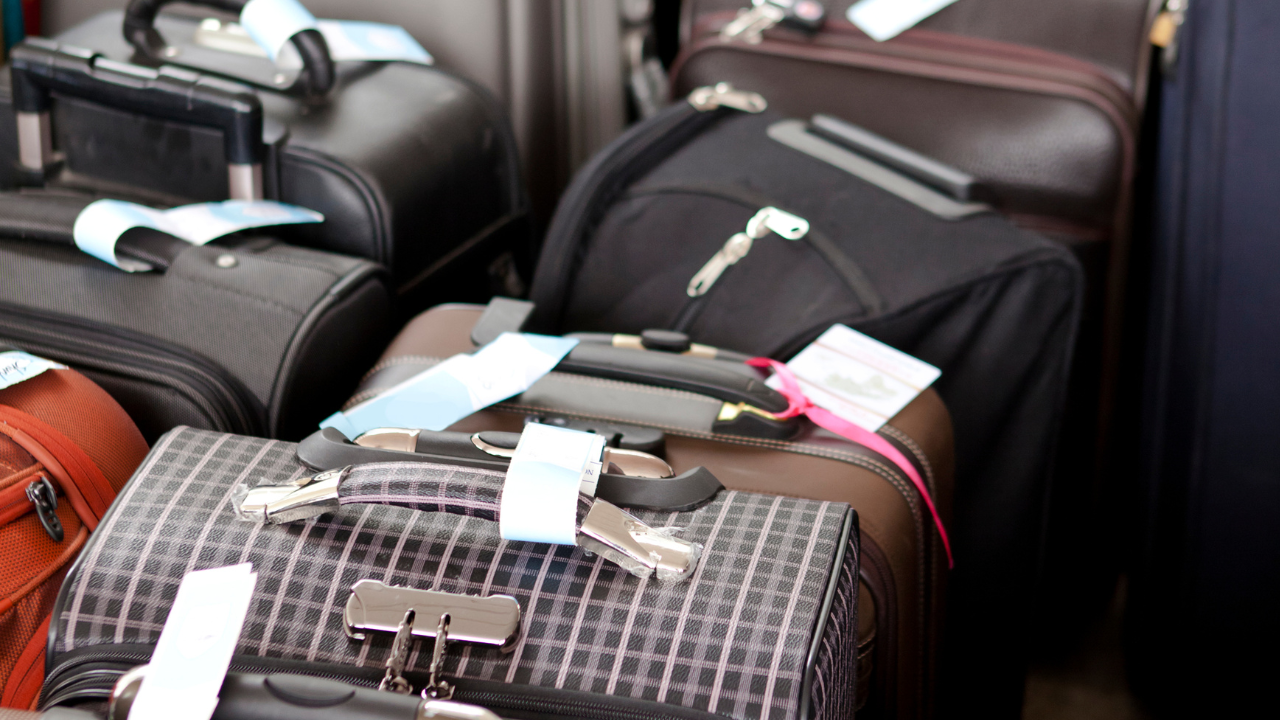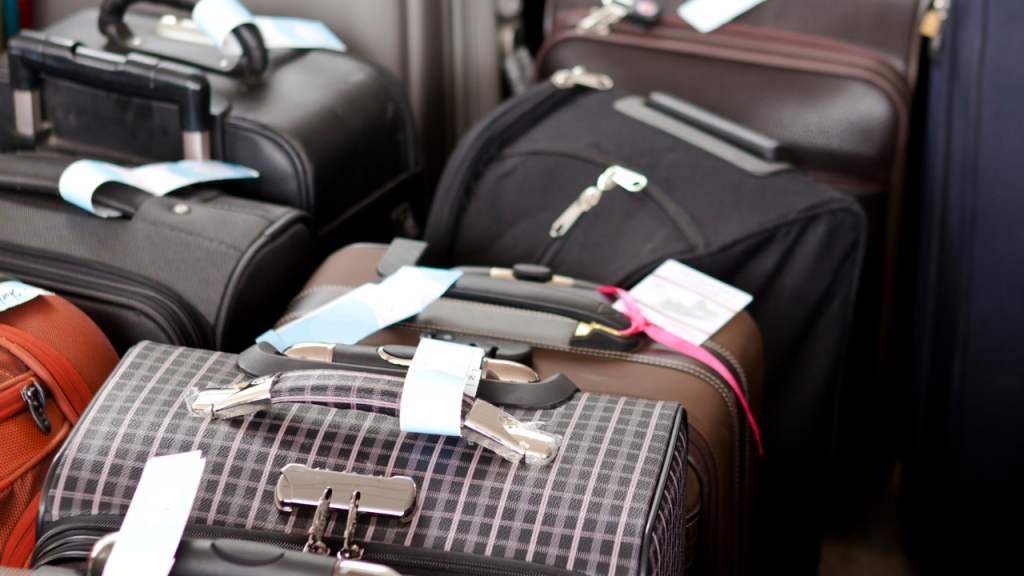 Have you ever been in a situation where you've checked out of your hotel, but you still have a full day of sightseeing ahead of you? Lugging your heavy bags with you around central London or downtown LA isn't much fun while finding a place to store it can be tricky and often expensive.
BagsAway is one of the best travel hacks for people who want the freedom to get around the city without being tied down by heavy bags. You can store your luggage at any number of locations around major cities and popular travel destinations like New York and Seattle. Simply drop off your bags when you're ready to start exploring and pick them up when you're done. It's safe, convenient, and much cheaper than paying for a hotel storage room. With no limits on how much you can store or for how long, BagsAway is an excellent solution for travelers who want to enjoy a hassle-free day of sightseeing.
Travel Money Saving Hacks
5. Get a travel credit card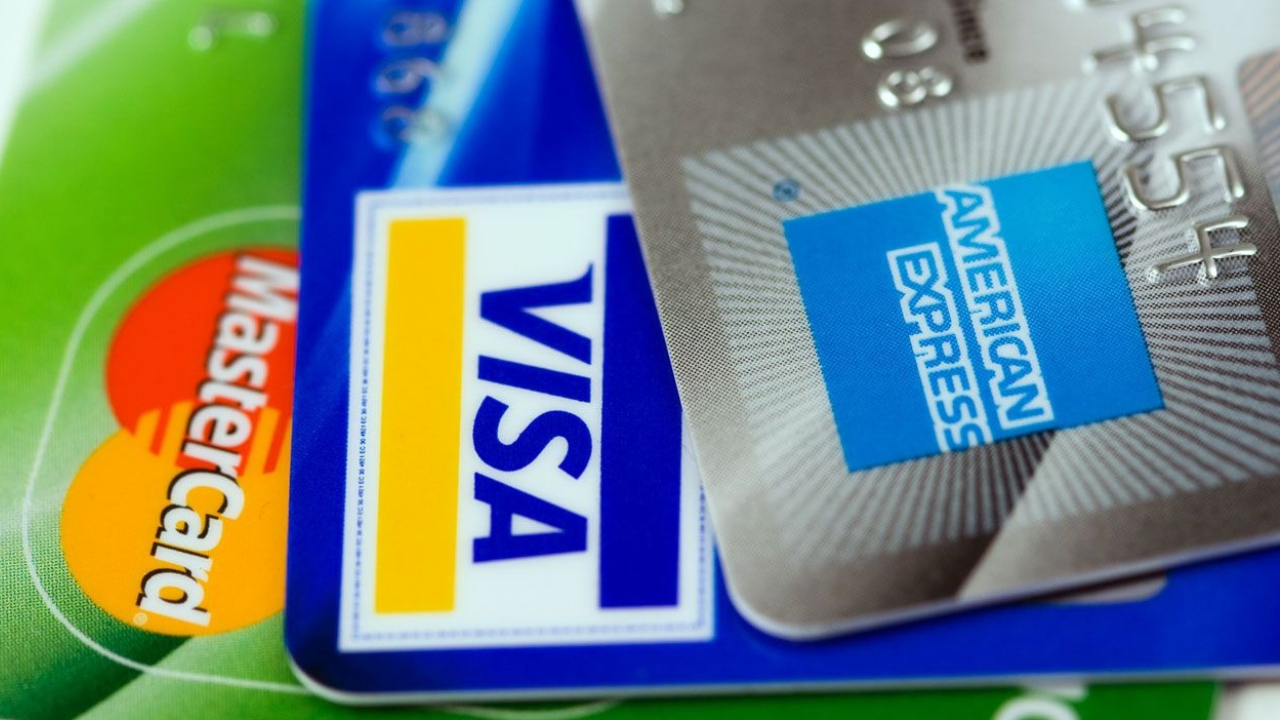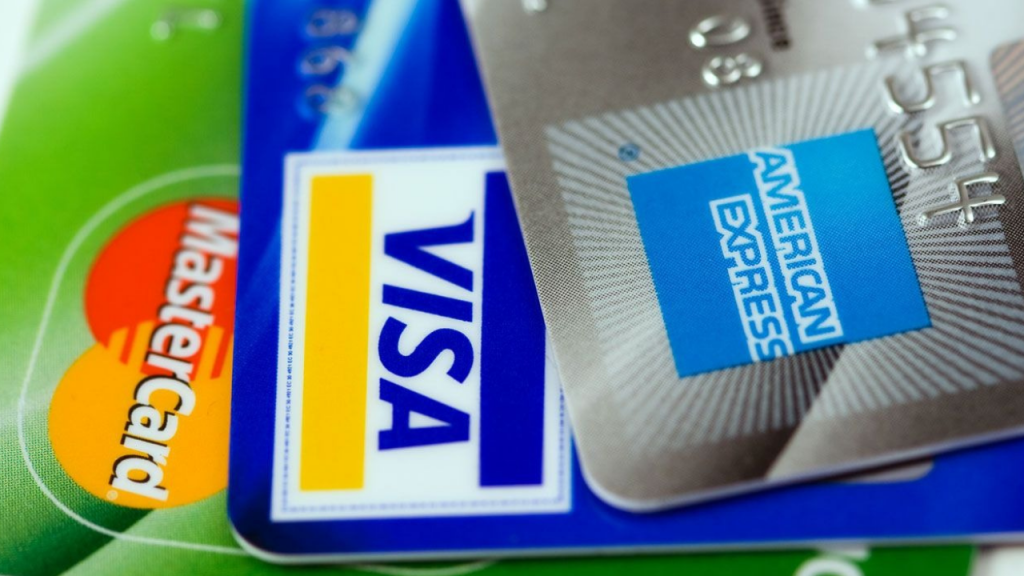 If you're a frequent traveler, a travel credit card can help you to save a lot of money on your trips. Travel credit cards often offer great perks such as free travel insurance, access to airport lounges, and points that can be redeemed for flights, hotels, and other travel-related expenses. Do your research to find a travel credit card that best suits your needs and make the most of all the perks and benefits it has to offer.
6. Sign up to house sit and save on accommodation costs
While the premise of completely free travel is pretty much non-existent, it's certainly possible to secure much cheaper accommodation. There are plenty of websites like Trusted House Sitters that connect homeowners with house sitters in exchange for free accommodation (if you pay an annual fee).
All you have to do is look after the home, water the plants, and feed the pets while the owners are away. This is a great option for solo travelers or couples who don't mind spending a bit of time in one place. Not only will you save on accommodation costs, but you'll also get to experience a destination like a local.
7. Travel during the shoulder season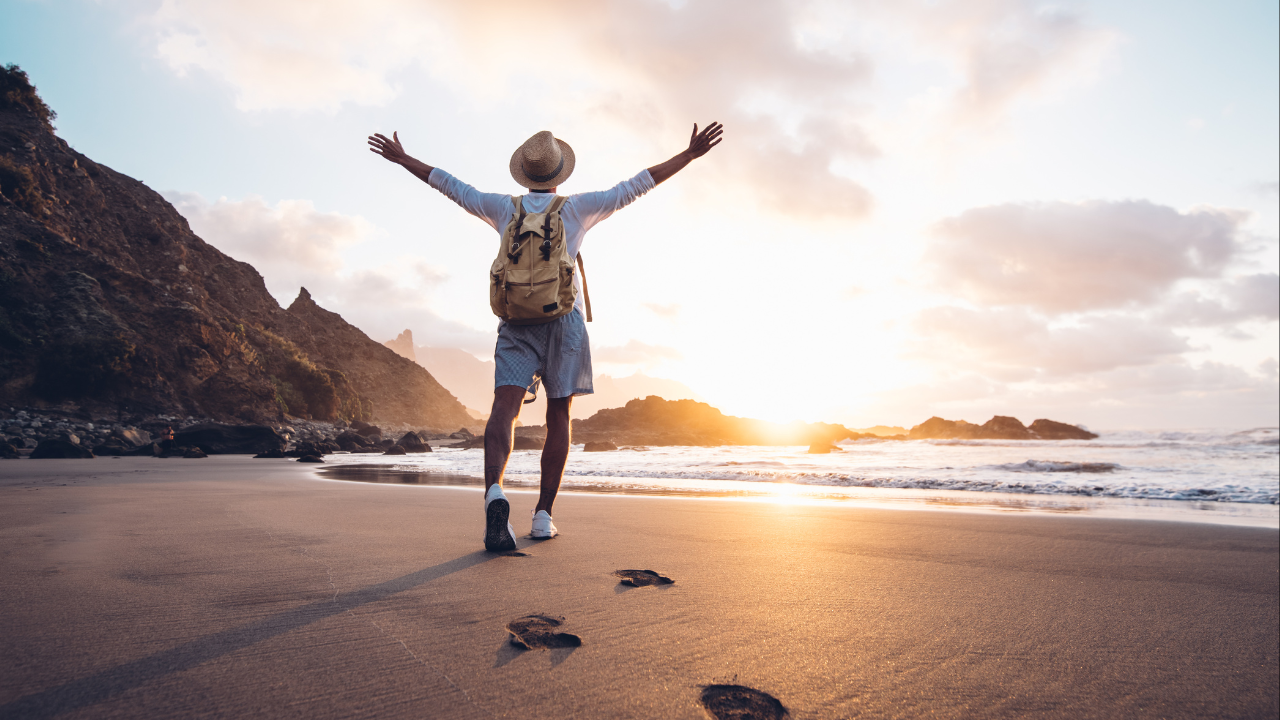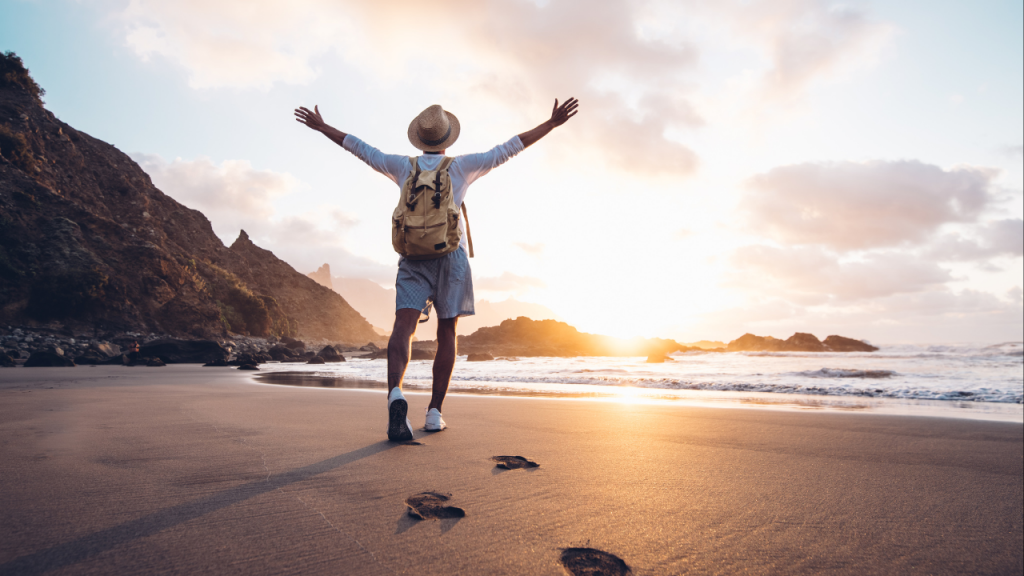 The shoulder season is the period between the high season and low season when tourism is typically at a lull. Points in Spring and Autumn normally fall under this category. This is a time when you'll be able to book popular yoga retreats that are usually completely sold out or any other fun and rewarding activity that you simply wouldn't be able to experience during peak season. It's often a great time to travel as flight and accommodation prices are usually lower than they are during the high season.
According to FareCompare.com, the cheapest times of the year to book travel are during the "dead zones" such as early December, late January, spring and late August till October. While the weather can be a bit unpredictable during the shoulder season in many destinations, traveling during this period can be a great way to save money if you don't mind a little rain or snow.
Travel Hacks for Kids & Parents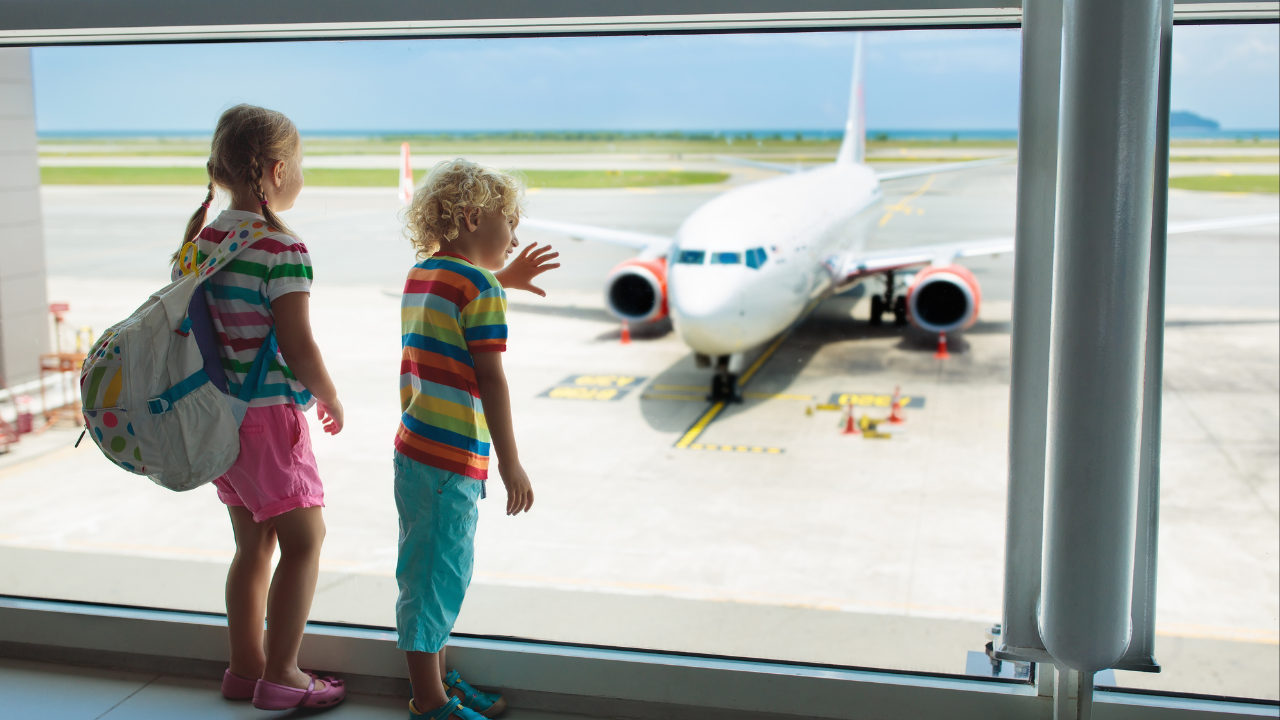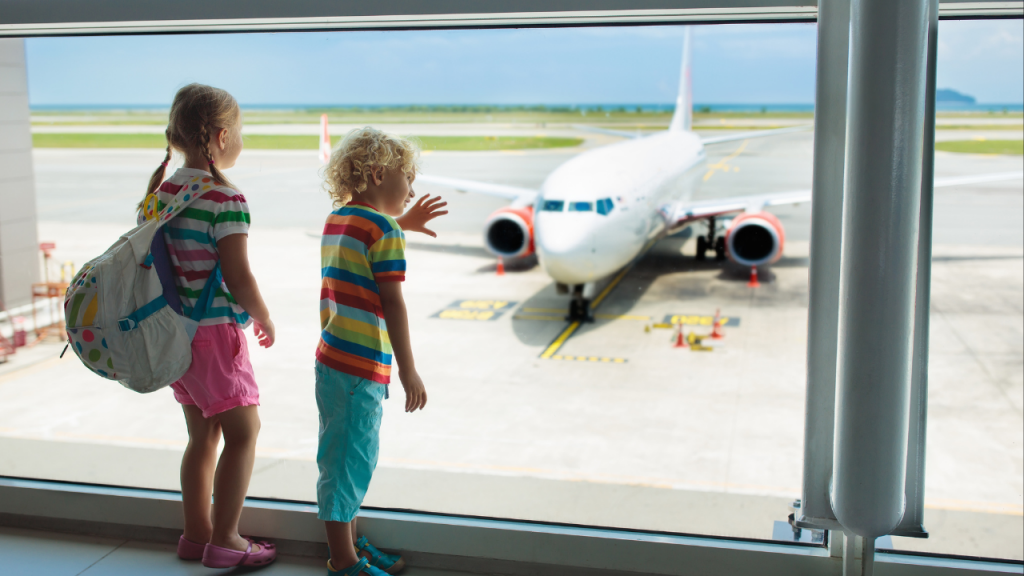 8. Bring a busy bag
If you're traveling with kids, it's a good idea to bring along a busy bag (or two). A busy bag is simply a small bag filled with activities and toys to keep kids entertained during travel. This is a great way to avoid the dreaded "I'm bored" complaints, which also saves you from splashing out on expensive airport coloring books and toys. All you have to do is fill a small bag with crayons, coloring books, small toys, and anything else you think will keep your child occupied during the journey. Additionally, if you're looking to save your favorite TikTok videos for offline viewing, you can explore a handy tool like a tiktok downloader to keep your entertainment options diverse and engaging
9. Sometimes traveling overnight is better
This is an unconventional travel hack for kids. While it's hard to deal with an overtired child who's having a meltdown while queuing for boarding, overnight travel with kids can actually be easier if you can get the timing right. Your kids will hopefully sleep through most of the journey, giving you the opportunity to sit back and relax during your flight. If you're traveling by car, late night travel can ensure a peaceful drive with back seat silence and clear roads.
10. Download TV and movies offline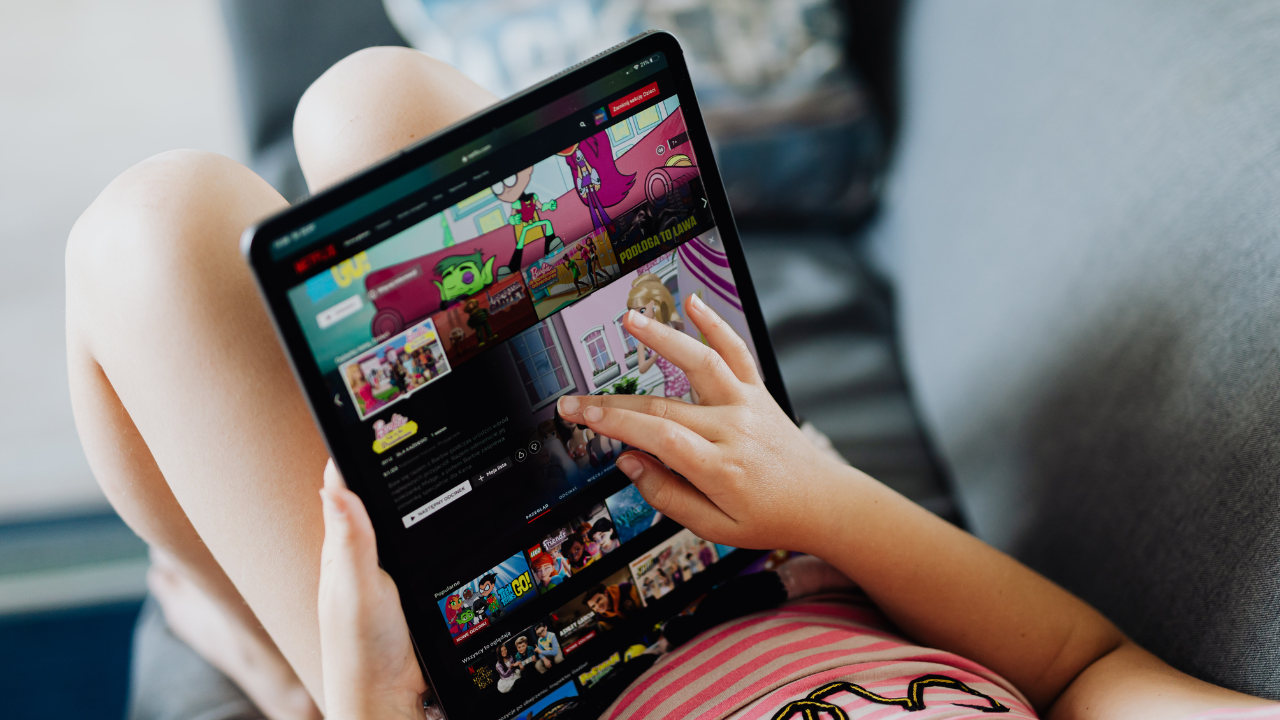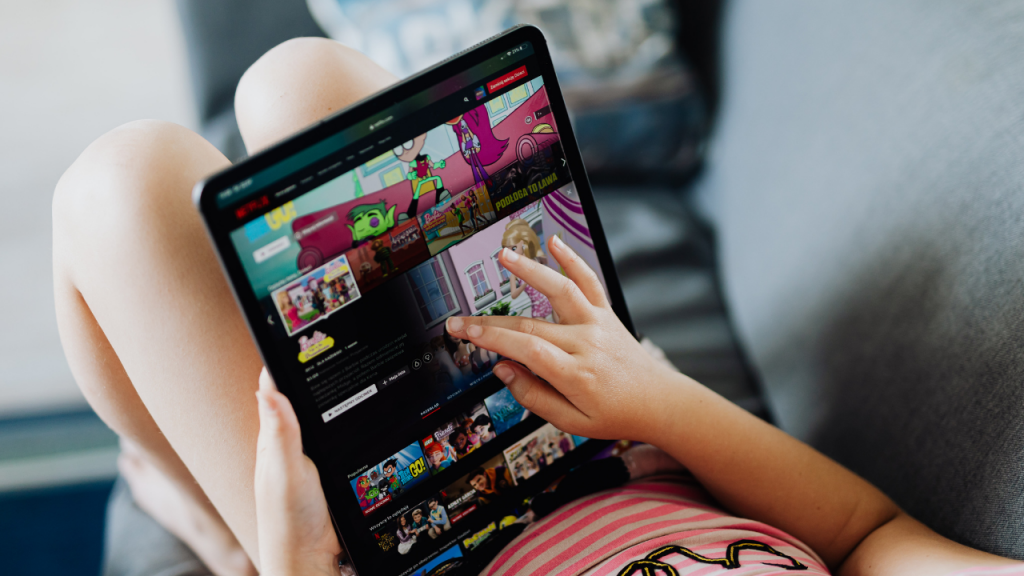 Most video streaming apps such as Netflix and Disney Plus allow you to download videos, so you can watch them even when you don't have an Internet connection. This is great for long flights or car journeys that could lead to you spending a prolonged period of time offline. Prepare ahead of time by downloading a few of your kids' favorite shows or movies before you travel, so that they have enjoyable entertainment for the journey.
11. Use a pacifier to help sore ears during flights
One of the reasons that babies often cry on flights is because the change in cabin pressure can hurt their delicate ears. Children are far more susceptible to this than adults, and they also don't understand what's happening or how to relieve the pain. If you have a young baby, consider using a pacifier during take-off and landing to help relieve the pressure on their ears. This hack might not work for every baby, but it's definitely worth a try. For older kids, you can give them a sweet to suck on, or encourage them to yawn or stretch their jaw when they start to feel pressure.
Stress-free Travel Hacks
12. Keep a copy of essential documents with you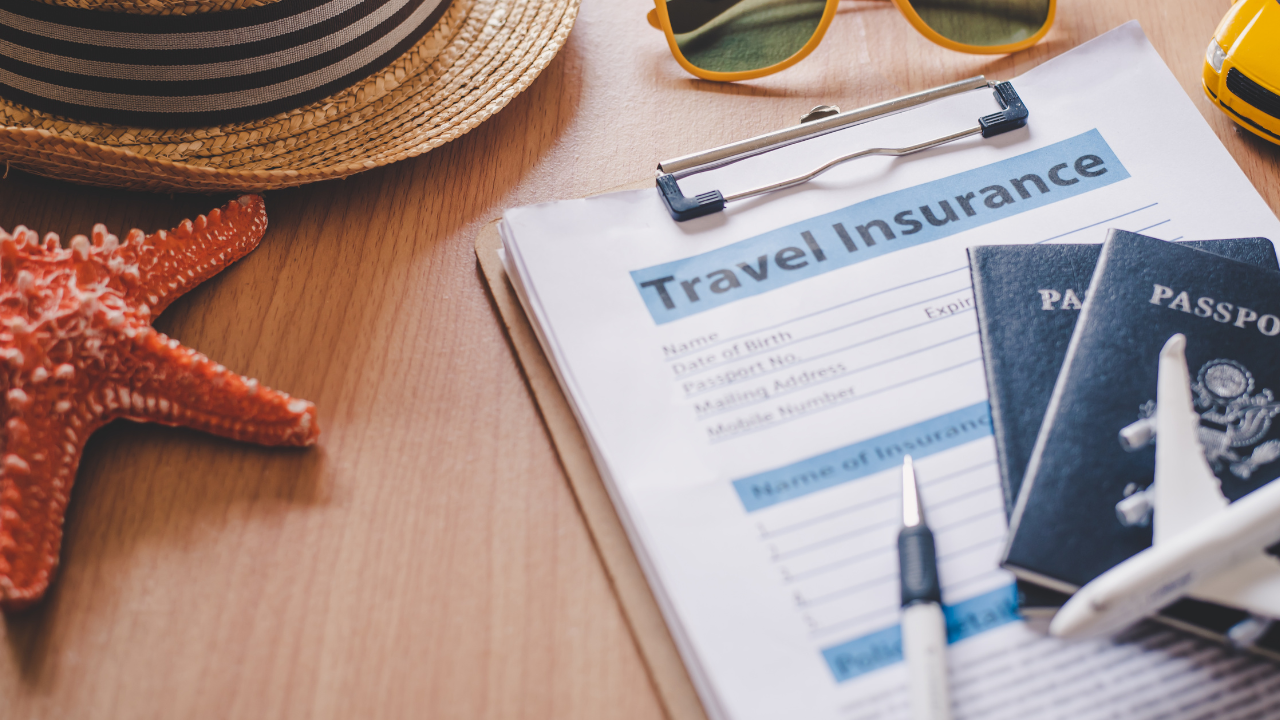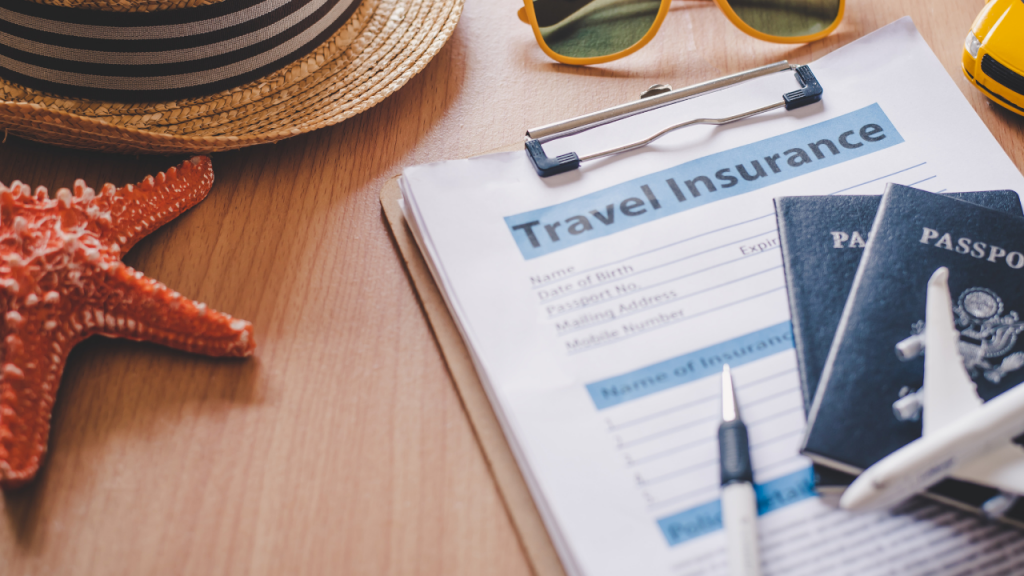 This is a good travel hack for any situation, but it's especially important if you're traveling to multiple destinations or going on a long trip. Keep a copy of your passport, travel insurance, tickets, vaccine information, and any other essential documents in your carry-on bag so that you always have them with you. Sure, most of this information can be stored on your phone, but it's always good to have a physical backup in case your phone battery dies or you lose your mobile device.
13. Book everything well in advance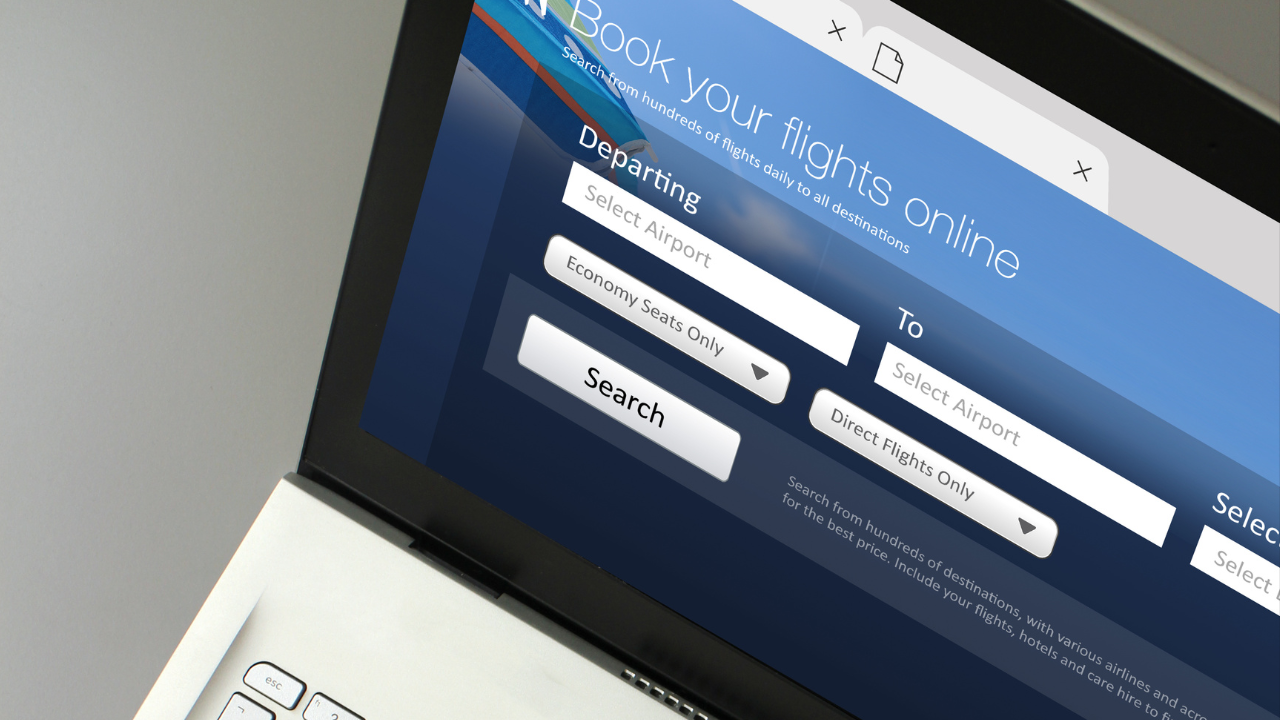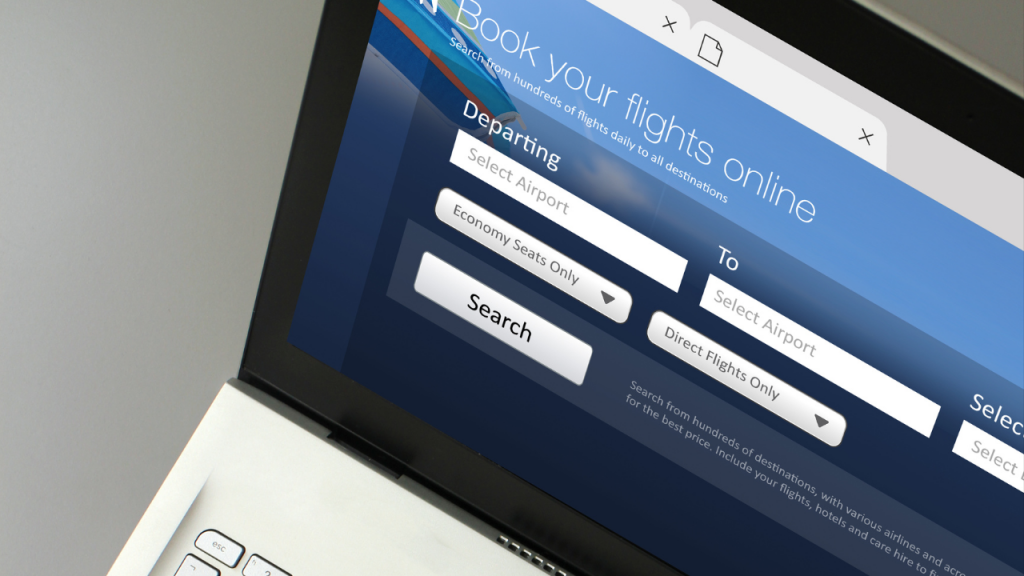 Your flight is sorted, but what about the transport from the airport to your accommodation? Yes, you might be able to sort this out when you arrive, but if you're traveling during peak season or to a popular destination, it's best to book your transportation in advance. This will save you the stress of trying to figure out logistics when you're tired and jet lagged. It will also ensure you get a seat on the train, bus, or whatever mode of transport you're using.

If your travel involves relocating, consider hiring professional movers. They can handle packing, transportation, and unpacking, making your move much less stressful.
14. Download an offline version of Google maps for your destination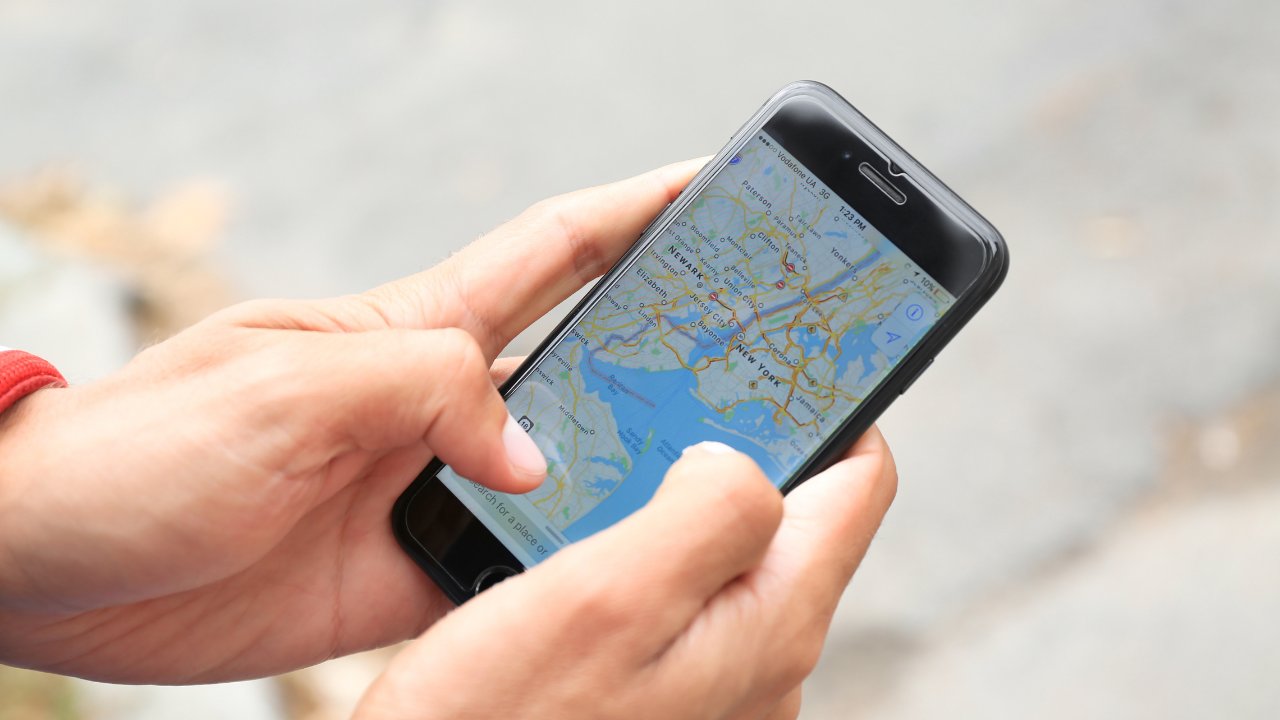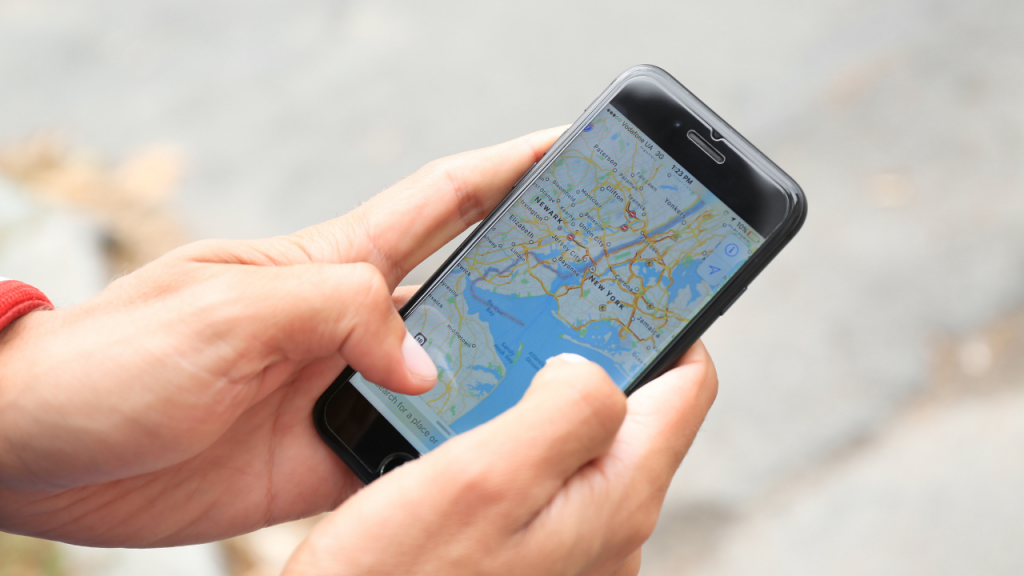 This is one of the best travel hacks for avoiding getting lost, especially if you're visiting a city for the first time. Download an offline version of Google maps for the area you're visiting so you can access it without using data. Simply open Google Maps and search for the city you're planning to visit, and then click the three dots in the top right corner of the screen. This will give you the option to "download offline". Just make sure you do this before you lose Internet access. Once the map is downloaded, you can use it to navigate your way around without using any data.
15. Bring a universal adapter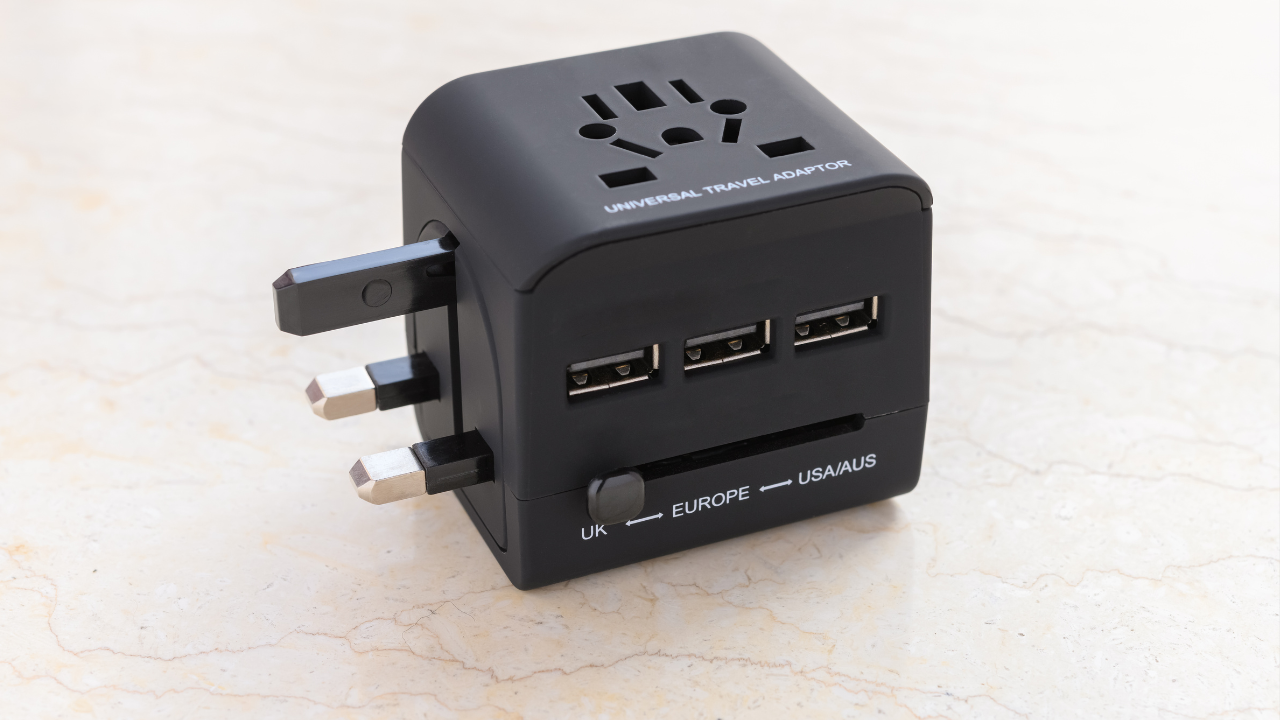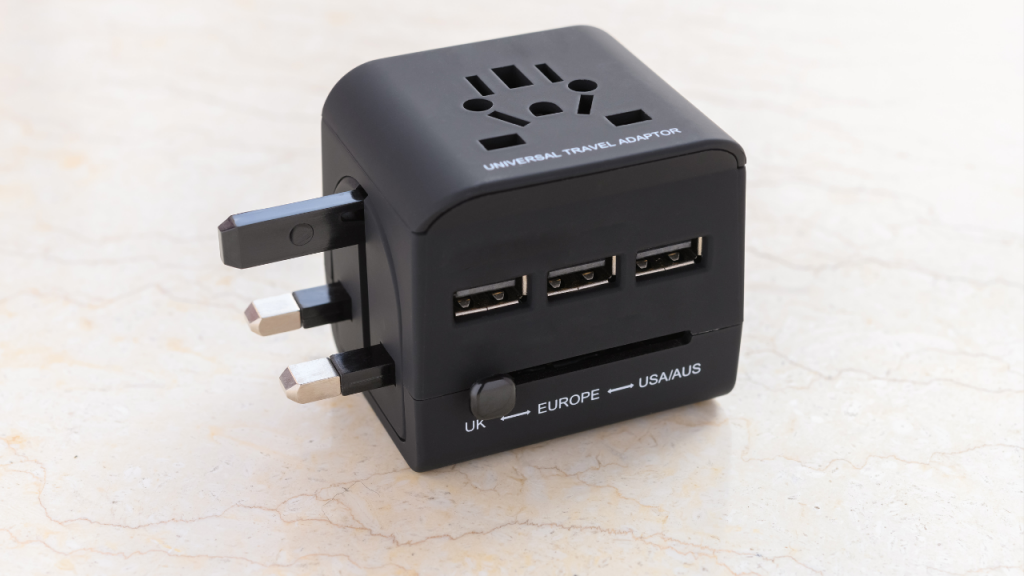 This is one of the most essential travel hacks, yet so many people forget about it. If you're traveling to a different country, chances are you'll need a different adapter. To avoid any drama, pack a universal adapter so you can charge your phone, laptop, or camera no matter where you are in the world. Buying one of these in the airport can be pretty extortionate, so save yourself some money and buy one before you travel.
Travel Hacks for Groups
16. Choose your travel partners carefully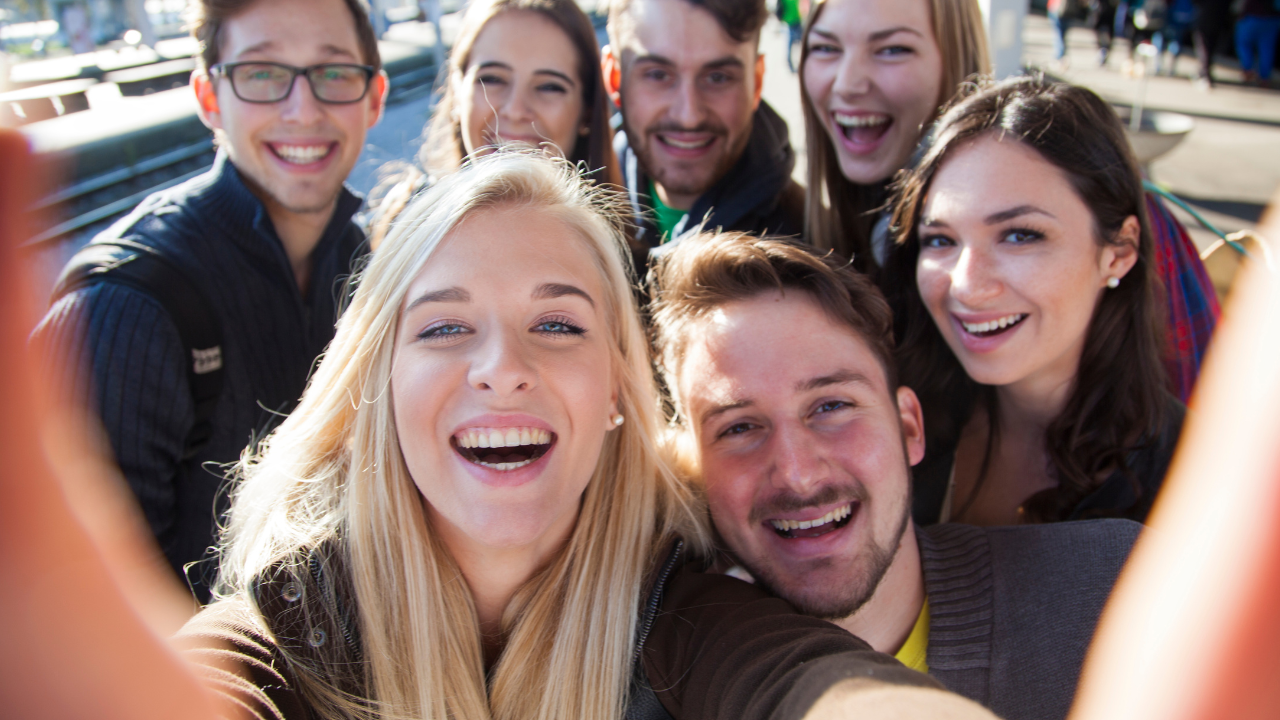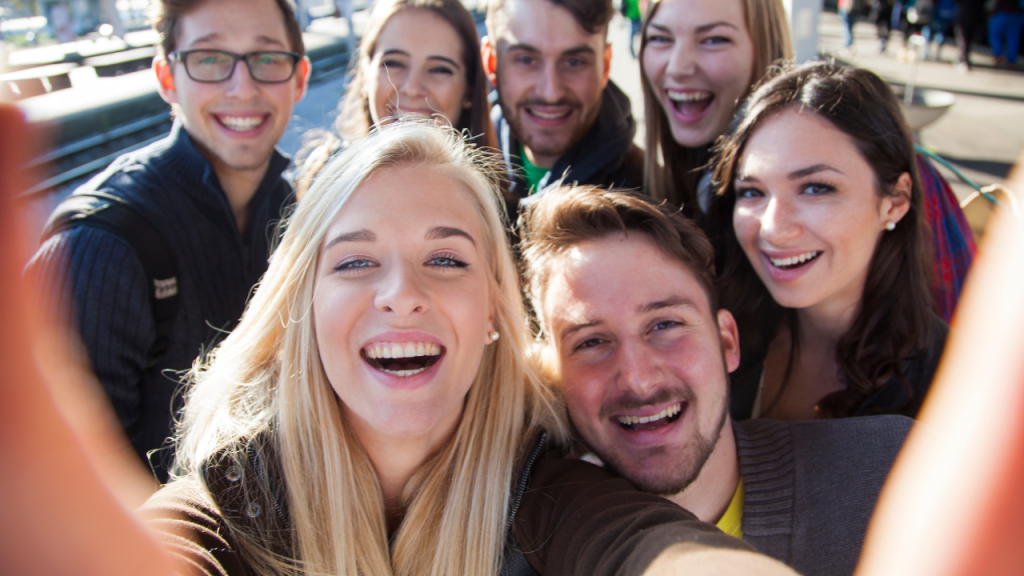 Not everyone is cut out for group travel, and that's perfectly okay. If you're the type of person who likes to do your own thing and explore at your own pace, you might want to consider traveling solo or with just one other person.
Traveling with a group can be fun, but it's not for everyone. If you do want to travel with a group, make sure you choose your travel companions carefully. You should all have similar interests and travel styles, and it's also important to ensure you get along well. There's nothing worse than being stuck on a long trip with a person or people you can't stand.
17. Join a tour group
Arranging travel and accommodation for a group can be stressful, especially if you're trying to please everyone. A great way to take the stress out of group travel is to join a tour group. This way, you don't have to worry about the logistics of planning everything yourself — you can just sit back and enjoy the excursion. Tour groups are also a great way to meet new people and make friends, so it can be a great way to enjoy group travel if you're actually traveling solo.
18. Nominate a group leader
While it wouldn't be fair to dump all the responsibility for planning on to one person, it's helpful to nominate a group leader. With one designated organizer ticking off all the items on the group's to-do list, it can make group travel a lot less stressful for everyone involved.
This doesn't mean the group leader has to do everything — everyone should pitch in and help out where they can. But it's definitely beneficial to have one person in charge of making sure everything runs smoothly.
Travel Hacks from TikTok
19. Use a pillow as an extra carry-on bag
Tiktoker @cheaptravelexpert, also known as Chelsea Dickinson, shared how she uses a cheap travel pillow as a way to bring on additional clothing. By simply unzipping the pillow cover and removing the pillow, she can roll up and stuff a variety of t-shirts and underwear inside. With many airlines forcing passengers to pay for any carry-on bag that doesn't fit underneath the seat, this can be a cheap way to bring an extra bag without having to pay the fee.
20. Use compression bags to fit more in your luggage
TikToker @mylifesatravelmovie offers one of the best packing hacks for those looking to save space in their luggage. She uses compression bags as a way to reduce the volume of air within her luggage, freeing up space for more items. This is a great way to save space if you're trying to pack light or if you just want to fit more into your suitcase.
21. Time the booking of your flights just right for the best price

Travel hacker @kingcredit suggests that the best time to book your flights is 5 weeks before departure for domestic travel and 2.5 months before departure for international travel. While there is no guaranteed time for the best prices, he has found that these are generally the sweet spot for getting the most bang for your buck.
Holiday Season Travel Hacks
22. Avoid traveling on bottleneck days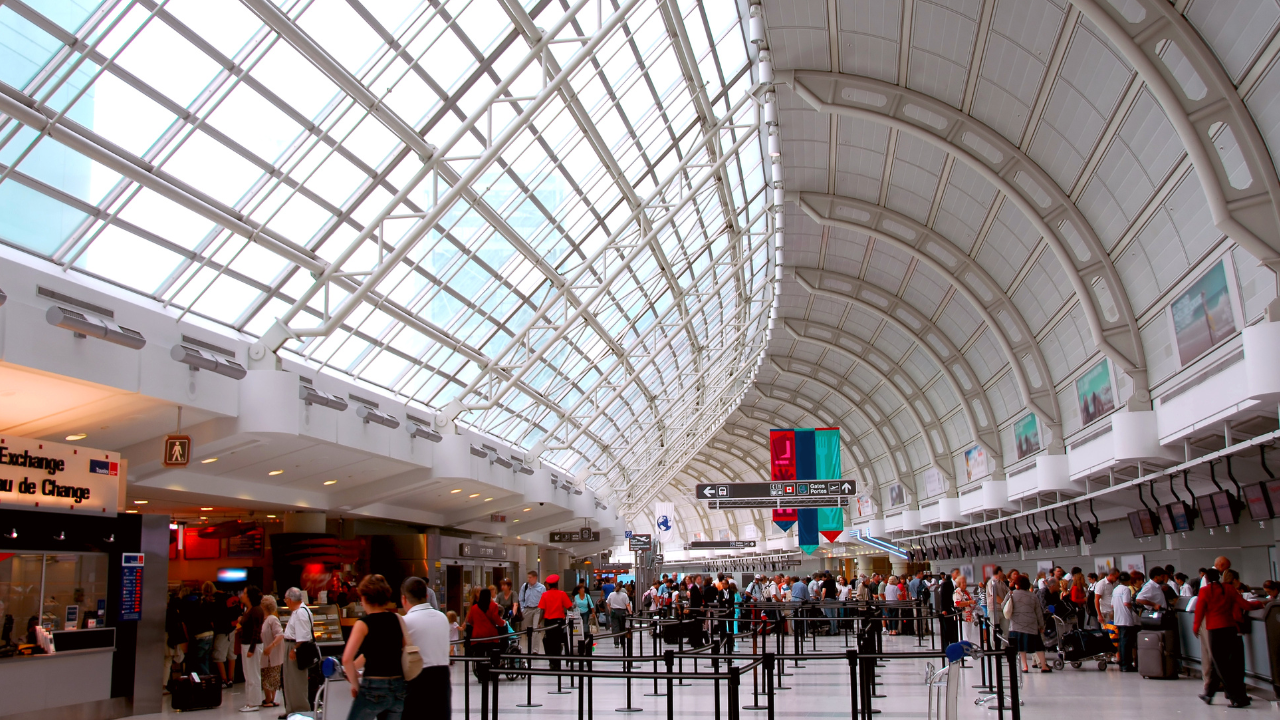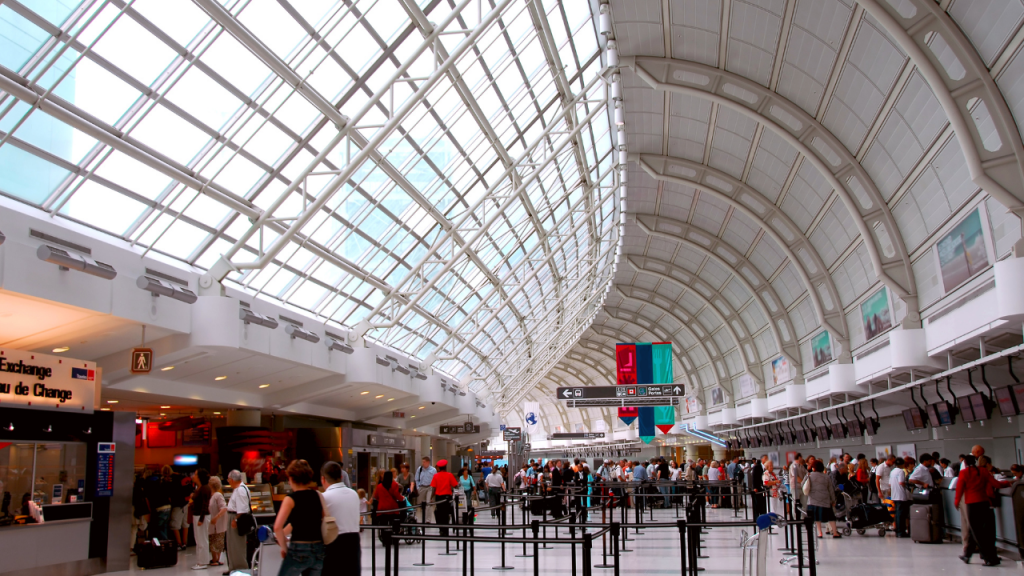 If you're traveling home for specific holidays such as Christmas or Thanksgiving, you can be sure that a lot of other people will be too. To avoid the worst of the crowds, try to avoid traveling on what are known as "bottleneck days". These are specific days when most people will be traveling, and it can be a nightmare trying to get through an airport or train station during that period. For Christmas, this means avoiding travel between Dec. 23rd and 26th, and for Thanksgiving, avoid traveling on the weekend directly after.
23. Travel early in the morning
Early morning travel isn't for everyone, but if you can stomach it, this can be a great way to avoid the worst of the holiday crowds. Travel tends to be at its lightest during the early morning hours, so if you can swing it, try to book a flight or train that leaves bright and early. You'll avoid the peak travel times and you'll also probably be able to secure a cheaper fare.
24. Book far earlier in advance than you would normally do
It's one thing booking a last-minute trip in February, but it's a whole different animal trying to do the same during the peak holiday season. If you're planning on traveling during peak times, you'll need to book your tickets as early as possible. This means booking flights in late summer for Christmas travel and booking flights in winter if you're planning a holiday to catch the last few sun rays in August.
Technology Travel Hacks
25. Make use of Google Translate's camera feature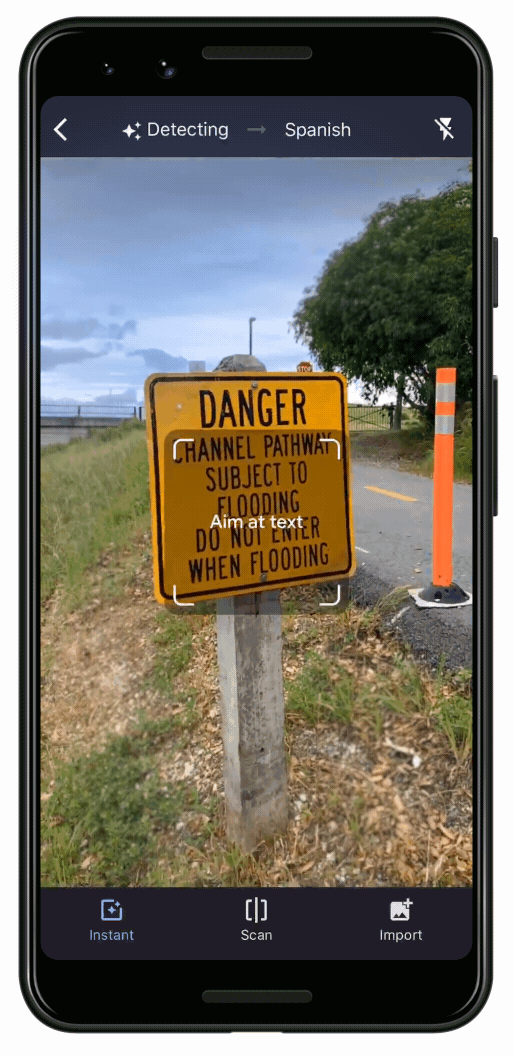 A little-known Google Translate hack is the fact that you can actually use your phone's camera to translate whatever text is in front of you, such as a menu or sign. Simply open Google Translate, click the camera icon on the bottom right of the screen and point your lens at the text you want to translate. Using augmented reality, the app will automatically translate the targeted text and overlay the translation on the screen. This travel innovation is like something out of a sci-fi movie.
26. Exploring the Power of Online Video Editors
Traveling has become an integral part of our lives, and with the rise of technology, documenting these adventures has never been easier. From capturing breathtaking landscapes to recording memorable moments with loved ones, videos have become the go-to medium for sharing our travel experiences. However, editing these videos can often be a daunting task, requiring specialized software and technical expertise. That's where online video editor come to the rescue, revolutionizing the way we edit our travel videos.
27. Travel with a portable charger
If you're constantly on the go, then you know how frustrating it can be when your phone dies and there's no outlet in sight. Travel with a portable charger and you'll never have to worry about being stranded without a working phone again. It's true they can sometimes be slow to charge your device, but it's more than worth it when you're in a bind.
28. Invest in a good pair of noise-canceling headphones
If you're someone who likes to travel with music or audiobooks, then noise-canceling headphones are a must. They'll block out the sound of crying babies, chatty seatmates, the hum of the airplane and other sounds so you can enjoy your tunes in peace. They're not cheap, but they're definitely worth the investment if you like to travel with music, audio content, or even if you want to sleep on a long flight or train ride without disturbance.
Flying Hacks & Booking Hacks
29. Sign up for flight alerts
If you're looking for a cheap flights hack, the first thing you need to do is sign up for flight alerts on a flight aggregator. If you have a particular destination in mind but you're flexible with your dates, signing up for flight alerts can help you to snag a great deal on airfare. Flight alert services will send you notifications when there are price drops on flights to your chosen destination, so you can book at the best possible price.
30. Bring a refillable water bottle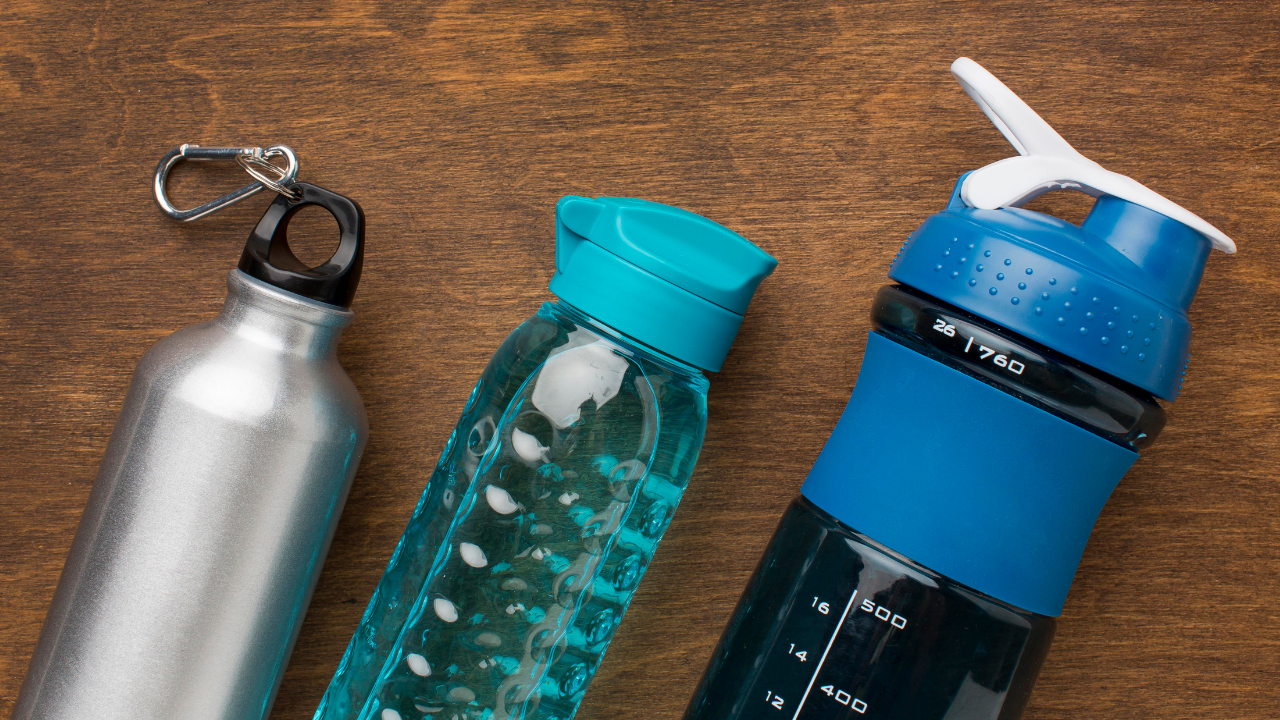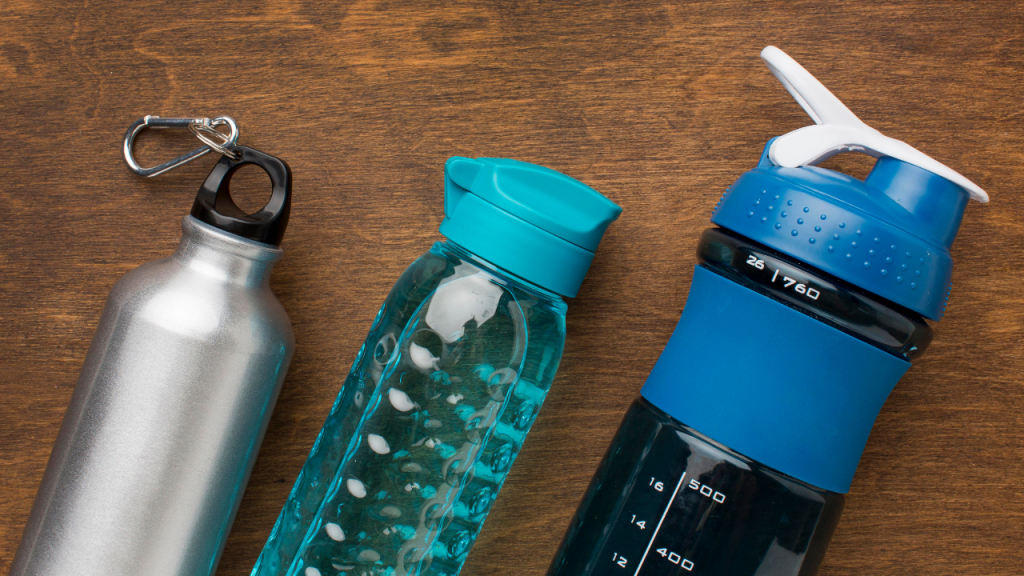 It's frustrating to have to pay for water every time you're thirsty, and it's even worse when you have to pour it all out before you go through security. Save money (and the environment) by bringing a reusable water bottle with you and filling it up at water fountains or in the bathroom. Many airports and even train stations have filtered water available, so you can fill up before you board your flight or train.
31. Download all your boarding passes offline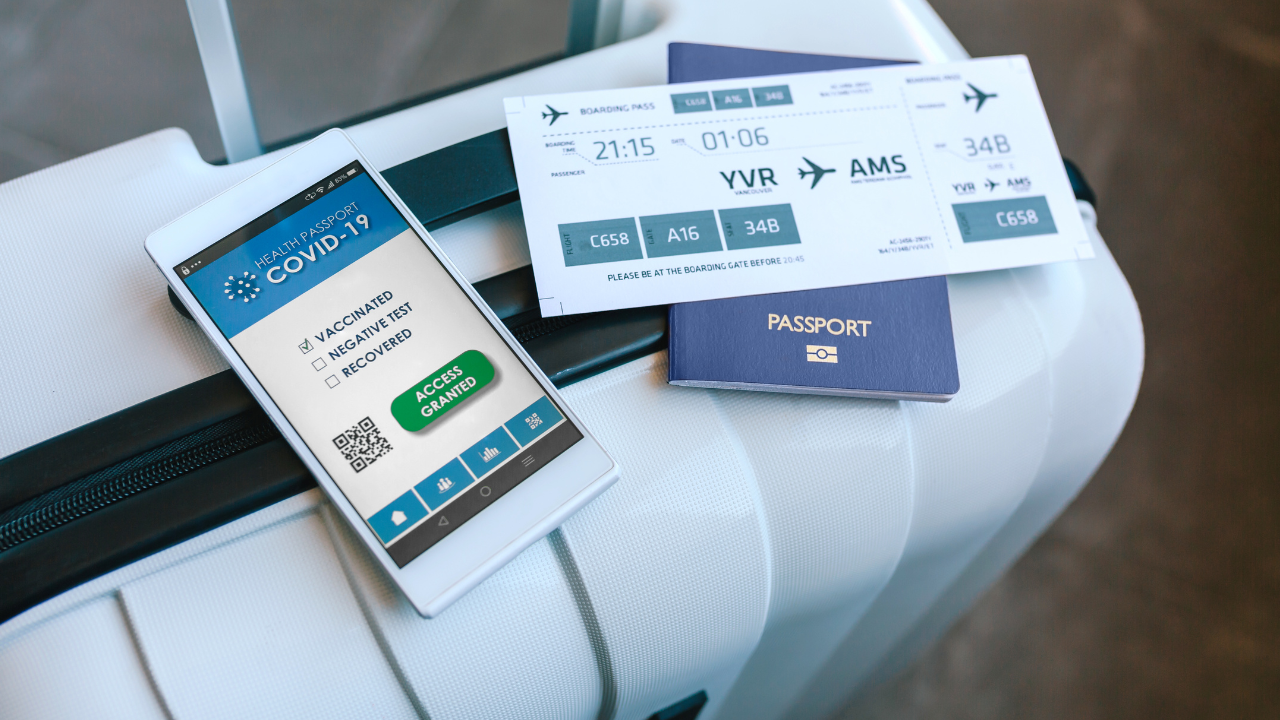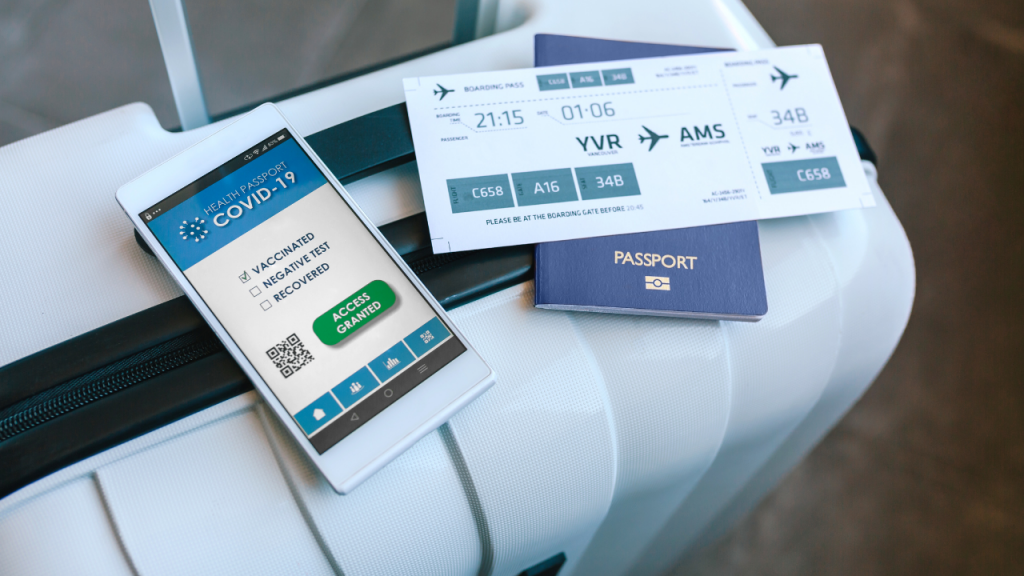 You're about to board your plane, but your phone's not getting any signal and it won't let you download your boarding pass. What do you do? This common scenario can be easily avoided by downloading your boarding pass offline before you even get to the airport. Most airlines have apps that allow you to store your boarding pass offline, meaning as long as you have your phone and the app, you're good to go.
Bonus
Capturing and Enhancing Your Memories – Travel photos are an excellent way to preserve memories and tell the story of your trips. To make sure your photos are as memorable as your experiences, consider taking the time to enhance them. With modern photo editor tools, like Adobe Photoshop and Lightroom, you can easily elevate your travel photos to the next level. These tools allow you to adjust lighting and color, apply filters, and even remove unwanted elements from your photos.

Additionally, you can take advantage of photo inspiration resources to spark your creativity. From Instagram travel hashtags to photo editing tutorials, the options for finding inspiration are endless. And don't forget, there are also countless travel photographers and photo enthusiasts who are always happy to share tips and techniques. So, why settle for average travel photos when you can have stunning memories to cherish for a lifetime? With the right tools and a little creativity, the possibilities are endless.
Stress-free Travel is Within Reach
Traveling is one of life's greatest joys but there's no doubt it can also get pretty stressful for any number of reasons. From planning and packing to dealing with jet lag and everything in between, there's a lot that can go wrong on a trip. But with good organization and the right attitude, you can avoid most of the stressful situations that travelers often find themselves in. By using the travel hacks above, you'll be one step ahead of the game, making your travels that much more enjoyable.
To make your next trip that little bit easier, check out our convenient luggage storage service BagsAway. If you're visiting one of our numerous major city destinations, you can securely store your luggage away and fully explore the locale without restriction.