The Ultimate Guide to Brooklyn, NYC
Brooklyn is definitely one of the most vibrant neighborhoods in New York City. It is packed with cultural attractions and houses hundreds of unique nightclubs, bars, and restaurants. From the iconic Brooklyn Bridge to the lovely botanic garden, there is an abundance of sightseeing destinations in Brooklyn. When it comes to accommodation, rates for rooms are much cheaper than in Manhattan.
Travelers on their arrival or departure day can leave their bags at one of the nyc luggage storage locations in Brooklyn. It's much easier to experience the neighborhood without heavy suitcases weighing you down. To help you decide where to go and what to do, we've created the ultimate guide to Brooklyn.
Culture
Check out the New York Transit Museum
Located in downtown Brooklyn, the New York Transit Museum boasts an excellent collection of vintage cars. Expect to see vehicles that date back all the way to the beginning of the 20th century. This awesome Brooklyn museum features both long-term and rotating exhibits. It also has a great gift shop with transit-themed souvenirs. This week's events at the museum include "Transit Tots", "Discovery Room", and "NYC Train Operators Workshop".
Experience Art at the Brooklyn Museum
Art lovers will love this place. The Brooklyn Museum has a permanent collection of excellent Egyptian art, as well as dozens of rotating exhibits. Guided tours of the museum are available and some of the most famous rotating exhibits include David Bowie, Basquiat, and Georgia O'Keefe. Don't forget to take a photograph in front of the mesmerizing fountain which is located at the entrance.
Nature
Lounge on Lawns at the Prospect Park
Central Park may be the most popular park in NYC, but Brooklyn's Prospect Park is also worth visiting. From lounging on the lawns to going for a walk through the park, the options for having a good time here are endless. You can also explore the woods and paddle on the picturesque lake.
Visit the Brooklyn Botanic Garden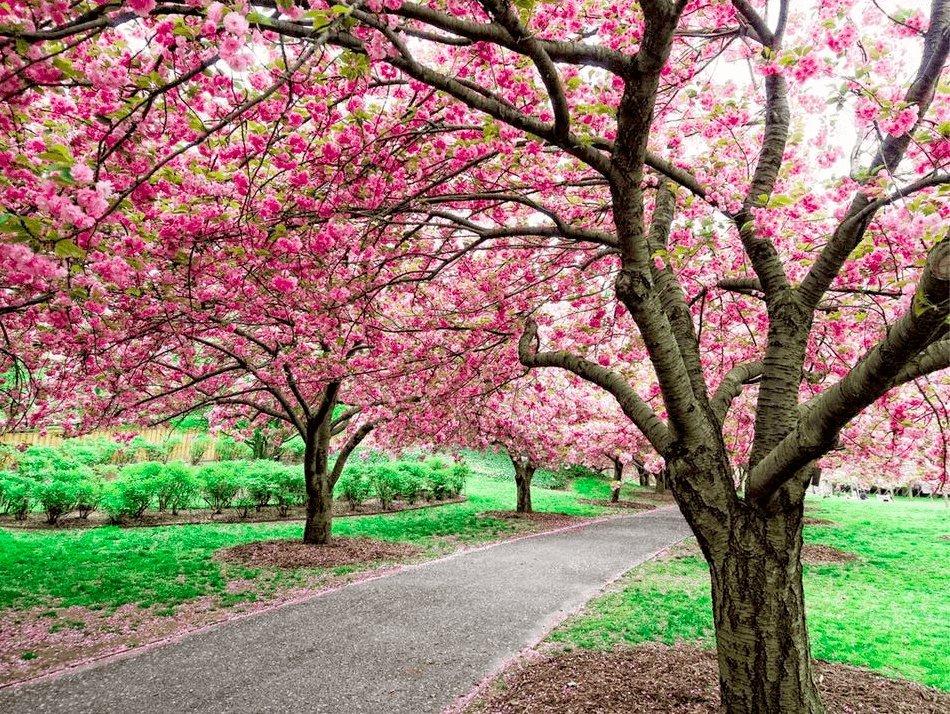 There is no shortage of plant life at the lovely Brooklyn Botanic Garden. Depending on the season, you can explore the charming Cranford Rose Garden or go for a walk through Cherry Esplanade and Fragrance Garden. Make sure to visit the Pond Garden where you will find cute bridges and waterfalls. The entrance to this place will set you back $15.
Food
Juliana's: For an authentic New York-style pizza in Brooklyn, head out to Juliana's. From classics like Marinara and Margherita Pizza to pizza specials and spaghetti dishes, everything you order here is going to be delicious. Don't be surprised to see a long line in front of this Brooklyn dining institution.
Yaso Tangbao: If you are after a tasty Shanghai-style street meal and soup dumplings, Yaso Tangbao is the place to go. Besides delicious dumplings, you can order braised pork meatballs, different noodle soups with braised beef, and chicken curry.
Explore the Brooklyn Flea Market
This trendy flea market is a place where you can find everything from antique maps and second-hand bicycles to vintage handbags. The Brooklyn Flea Market is also an ideal destination for foodies looking for a quick fix. Expect to find dozens of food vendors on-site including Takumi's Mexican-Japanese tacos, gourmet grilled cheeses at Milk Truck, and Big Bao's steamed pork buns. There are also many local food artisans selling cheese, chocolate, granola, ice cream, and coffee.