BagsAway: Secure Luggage Storage Los Angeles (LA)
Wondering where you can leave your Luggage while in Los Angeles? BagsAway is your Airbnb for Los Angeles baggage storage, providing you with a sharing-economy alternative to traditional luggage lockers in Los Angeles. BagsAway's luggage storage BagDrop locations are found inside local shops, cafes, hotels (to name a few!) where you can store your luggage in LA for a few hours or days. Store your bags on-demand with BagsAway's baggage storage network located close to the main attractions in Los Angeles.
How it Works
Our mission is to free your time, so you can travel more & carry less!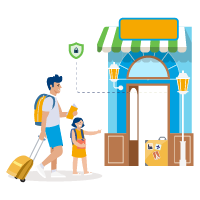 Find the closest storage location & book storage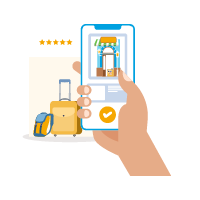 Store your bags at verified hotels and coffee shops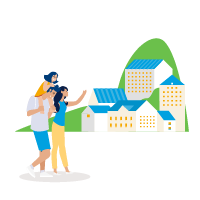 Save time & enjoy your day!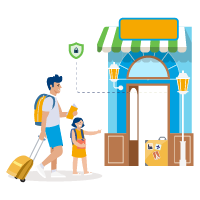 Find the closest storage location & book storage
Where to find luggage storage in Los Angeles
The City of Angels, a city forever young carefully balancing the chill vibes of surfer dudes and dudettes and the ever buzzing metropolis. A global icon of entertainment, LA is a destination for those that chase the glitz and glam and yearn for fame. However, at its core, Los Angeles comes packed with a rich cultural history, diverse neighborhoods, and a quintessential year-round summer on the shores of its endless beaches.
Need LA Luggage Storage?
You probably found yourself in one of these scenarios Before check-in and after checkout from your Airbnb or hotel accommodations in Los Angeles Running between meetings or castings across LA or attending a conference at Los Angeles Convention Center On a layover at LAX eager to explore and maximize precious hours around Los Angeles You're an LA local looking to hit the beach but are stuck dragging equipment, gym bags or backpacks after work Attending a game, a concert or a show at the STAPLES Center but can't bring your bags along Went on a shopping spree on Rodeo Drive or Santa Monica Place but still want to explore the city or hit the beach
How to store luggage with BagsAway?
Search the interactive map to locate luggage storage in Los Angeles or find 'luggage storage near me' in LA Select book a BagsAway luggage storage location and receive directions Enjoy a luggage-free day strolling Venice beach, hanging at Santa Monica Pier or downtown LA Important: Upon arrival present your email booking confirmation on location, it's your receipt!
How much does it cost to store your luggage in Los Angeles with BagsAway?
Pricing
Why Store Luggage With BagsAway
Guaranteed Security
Free insurance included up to $1200 / order
No Size Limits
No restrictions, store everything!
Long-term Storage
Up to 60% discount on longer term bookings
24/7 Customer Support
E-mail, chat, or call us anytime!
Free Cancellation
Cancel anytime before your check-in date
Pricing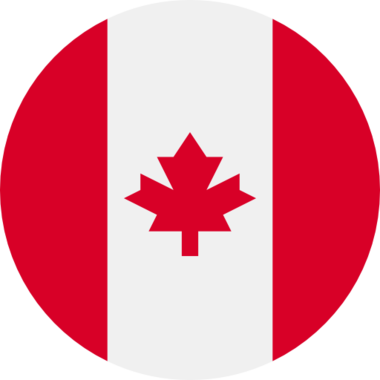 From:
$1.5/hr or $7.95/day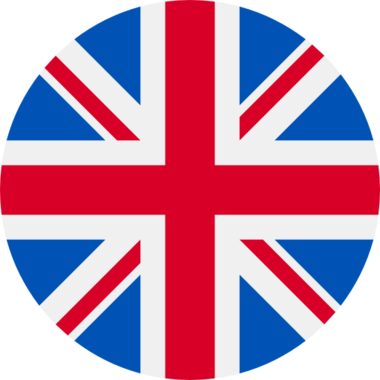 From:
£1.5/hr or £5.95/day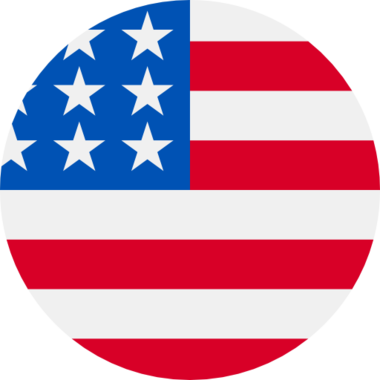 From:
$1.5/hr or $5.95/day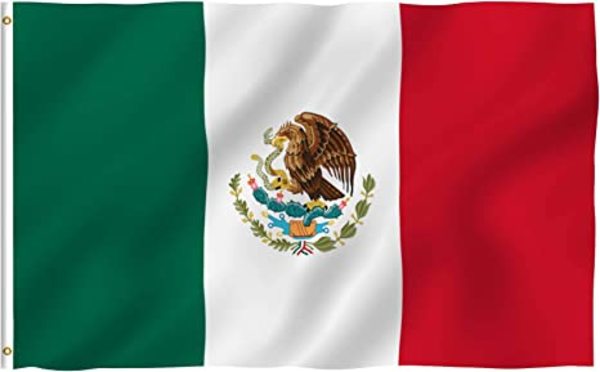 From:
$1.5/hr or $5.0/day
Most popular BagsAway luggage storage locations in Los Angeles
Places to store Luggage in Los Angeles with BagsAway
Have an early checkout before your evening flight from LAX airport? Don't let your bags get in the way of some last-minute fun! Stroll Hollywood Boulevard's Walk of Fame, catch some last sun rays on Santa Monica pier or take an epic hike on the Hollywood Hills to capture a show-stopping picture against the Hollywood sign. BagsAway';s Los Angeles Luggage Storage Network always has a local cafe, hotel, or shop in one of LA's main neighborhoods available to instantly hold your things. Our affordable short-term storage and long-term storage ensures you are never encumbered by your yoga mat, surfboard, bicycle or anything in between! If you didn't plan ahead and now you're trying to find luggage storage in downtown Los Angeles or LAX luggage lockers, BagsAway is here to care for your stuff on-demand. Check out the most popular locations below. A break from your luggage is just a few clicks away!
LAX luggage storage
Los Angeles International Airport, or LAX, as it is commonly referred to, is the busiest airport in the world as an origin and destination. The airport's West Coast location makes it a gateway to international destinations, particularly to Asian destinations and the Pacific. This means if you're an active globe trotter you've likely come through this hub. If you do find yourself on a layover or with time to spare and want to get around LA, grab The FlyAway Bus which provides non-stop transportation between LAX and locations throughout Los Angeles seven days a week. And if you need LAX Luggage Storage during your adventure, BagsAway can help. (For FlyAwayBus fares, tickets, and more info head over to the
FlyAway Bus Website
.
Find a BagsAway BagDrop luggage storage location near LAX!
Luggage storage Santa Monica
Santa Monica is the ultimate outdoor summer hotspot almost all year round! Swim, bike, shop, bathe and relax. So where to go, what to see, what to do? Santa Monica Pier - Ride around the Pacific amusement park rides, check-out the Aquarium or go head over heels at the New York Trapeze School. Santa Monica Beach - fun in the sun doesn't get better than this! Splash around or try some surfing at this epic stretch of beach. Third Street promenade performers - this pedestrian shopping mall brings entertainment out of the box in an open space, welcoming street performers and artists to share their talents with passersby.
Find a BagsAway BagDrop luggage storage location in Santa Monica!
Storage in downtown LA
Downtown LA is not usually a top destination of any tourist's itinerary but maybe it's time to reconsider! The area is filled with historic architecture and rich with a multitude of cultural attractions, not to mention the sports and entertainment complexes. Want to soak up some culture? Catch a show at the Los Angeles Ballet or the philharmonic symphony at the Disney Concert Hall or Los Angeles Opera at the Dorothy Chandler Pavilion or get a taste of live theatre at the Mark Taper Forum or Ahmanson Theatre. The options are endless! Want to munch on some treats? Check-out the Grand Central Market. This public market has seen running nonstop for over 100 years since 1917 and houses a mix of Fresh produce grocers, delis, butchers, bakers and a selection of ready food stalls. Open Thursday through Saturday from 8 a.m. - 9 p.m. and 8 a.m.- 6 p.m. the rest of the week. Want to shop till you drop? Head over to the Fashion District for some serious bargain shopping! Clothes, accessories, and shoes are offered almost at factory pricing, especially to those that can squeeze into sample-sized clothing. Great place to grab some gifts at value.
Find a BagsAway BagDrop luggage storage location in Downtown LA!
Luggage Storage Burbank
Burbank, located just outside of the Hollywood area, is known for hosting many of the major entertainment companies such as Cartoon Network, Nickelodeon, Walt Disney, and Warner Bros. Interested in studio tours? Burbank is the place to bw. Get behind the scenes sneak peeks of your favorite TV sets and movie filming locations.
Luggage Storage Union Station Los Angeles
Los Angeles main railway hub and largest rail terminal in all of California and the entire US West Coast. With its status as the Railway Queen of the West the terminal is also the primary Metrolink hub for commuter trains and serves a major Amtrak stop along with the LA Metro. Union Station also boasts a place on the National Register of Historic Places on account of the unique blend of architectural design, drawing elements of Art Deco, Mission Revival and Streamline Moderne. Try to squeeze in a tour of the station to admire the art and architecture before hopping on your train. If you have hours to spare and wish to explore the area, we have some ideas in mind - best toured without the weight of your bags in the way of course. Get artsy with free admission to the Broad Museum and check out contemporary artwork. Head to the Staples Center for an NBA game or a concert Head across the street to the historic Olvera Street and El Pueblo de Los Angeles State Historic Park. It's worth the visit but beware of tourist traps! Chinatown LA is not far from Olvera street and is a fun way to spend some time strolling the many little shops and lots of yummy Chinese restaurants to satisfy your appetite.
Find a BagsAway BagDrop luggage storage location in Downtown LA!
Luggage storage Hollywood
Hollywood Boulevard is without a doubt the most touristy spot in all of Los Angeles. Its streets are filled with souvenir shops, flocks of tourists and t-shirts plastered with Hollywood icons. With all the tackiness it still is the epicenter of the legendary Old Hollywood when its streets were graced by celebrities and famous actors. These days the only stars you'll find there are the ones spaced along the Walk of Fame. Nevertheless, it's a classic LA spot that's a must-see for any first-timer. The main stretch is only about a mile long, which runs between La Brea Avenue and Vine Street. It's filled with Museums, shops, fast food nooks, artists and impersonators ready to take a picture with the hordes of tourists filling the streets every day. However, the celebrities haven't fully abandoned this epic blvd as they grace it for ceremonies, movie premiers or when honored with a place for their hands and feet at the Grauman's Chinese Theatre. It's a cheesy yet worthy destination on your LA itinerary!
Find a BagsAway BagDrop luggage storage location near Hollywood Blvd!
Venice beach luggage storage
Venice Beach is home to the unique, creative and cosmopolitan modern-day hippie. If any place is an out-of-the-box experience it's the Venice Beach boardwalk - it's filled with artists, crafts, poets and dancers. It's a place where open-minded people express and experience. Come to this hub of the hip and eclectic to soak up the sun, stroll the many stalls and gaze upon incredible views and insta-worthy sunsets.
Little Tokyo luggage storage
Eclectic shops, yummy restaurants, impressive botanical gardens, and awe-inspiring museums sit steps from one another in LA's Little Tokyo. Did you know...? Little Tokyo LA is the only official 3 Japantown in the U.S. Has been an integral cultural park of Los Angeles since the late 19th century
Why choose BagsAway as your best left luggage option in Los Angeles?
BagsAway luggage storage in Los Angeles Every Bag-Drop Location is carefully selected approved according to strict security guidelines Safe secure luggage storage Every bag is sealed, tagged securely locked away Insured luggage storage Every item is insured for loss, damage or theft so you can go about your day worry-free! Not another app for the collection Avoid the hassle of downloading yet another app, use the limited space to snap pictures and create memories. Our mobile-first website gives you the app experience without the app! Change of plans? No worries, simply change your deposit time or cancel your storage altogether before your scheduled drop at no cost! Go with the flow and enjoy your Los Angeles trip :) Stellar Customer Experience Our customer experience team is ever prepared to help! Connect by phone toll-free at 1-844-647-2247, catch us on our live webchat Numerous Luggage Storage Locations We offer numerous BagDrop locations across Los Angeles to meet your temporary storage needs Simple luggage pick-up drop off Once your online booking is complete just present your confirmation at the Bag-Drop location to deposit your bag. They'll be expecting you so you 'll be in and out in no time! Pocket-friendly storage rates For your convenience, BagsAway offers low hourly, daily and overnight luggage storage rates starting at $1/item/HR or $/per day. Discounts promotions Subscribe and follow our social media for discounts and special offers! Storing long term? (week+) Use "BagsAwayHoliday30" promo code for a 30% discount! So what are you waiting for?! Join the sharing-economy revolution with BagsAway 's on-demand local storage BagDrop locations!
Alternative luggage storage or lockers options in Los Angeles
It's no surprise there's more than a few luggage storage options to choose from in LA. If you need LAX airport storage or just general short-term storage in downtown LA to temporarily hold something like your surfboard, bicycle or yoga mat--- you might be trying to find LA luggage lockers. The vastness of The City of Angels means that time is always of the essence. For utmost accessibility and flexibility on your day about the town, we typically recommend storing your things at one of our trusty BagsAway BagDrop locations. However, if you need more options, here are a few other (albeit more expensive) storage facilities we recommend below!
LAX 24/7 Locker Rentals
Address: 8917 S Sepulveda Blvd B, Los Angeles, CA 90045, United States (Located in the Ralph's and CVS Shopping Center behind Pizza Hut) Open in Google Maps Storage Rates: There are three locker sizes available- Large, Medium and Closet/Tall. Rates start from $8 for two hours and can reach as much as $70 for a full day if you're not traveling light - ouch! Refer to the website for a full scope of the cost
LAX Luggage Storage Company
Address: 8622 Bellanca Ave Suite G, Los Angeles, CA Google Directions Storage rates Small Carry-On Items $12 per day Carry-On/Check-In Items $15 per day Specialty Items $18 per day Delivery is an extra $5 per piece. Open everyday 4:00 am - Midnight
Ray's luggage storage near LAX
Address: 440 Hindry Avenue, Of. 440D, Inglewood CA Open in Google Maps Storage rates: Small briefcase, backpack or purse $8/ day carry-on luggage $10/day average-sized suitcase $12/day. Large suitcases are $12, while Specialty items range $15 - $22 per day. You will be charged an extra Luggage pick-up or drop-off option will is an extra $7/item Opening hours: every day 7 am - 1 am Refer to Ray's luggage storage website for more information If you're in town on a layover it might be more convenient to find luggage storage in Los Angeles by looking for luggage storage near me on BagsAway's luggage storage network to avoid grossly overpaying. We offer a flat hourly and daily rate regardless of the size of your items for a cost equivalent to a Matcha Latte. Get the best value and utmost convenience with BagsAway!
Union station Los Angeles luggage storage with Amtrak Baggage Claim
Union Station in Los Angeles doesn't offer dedicated public storage lockers but if you're a lucky ticket holder on one of the bus or railway lines you can temporarily leave your bags with Amtrak Baggage Claim. Location : Passenger Concourse Storage fees are: $20 per bag per 24 hours $10 with an Amtrak ticket Free for first and business classes on Amtrak. For more info please refer to the
Union Station LA Website
. You can also call Amtrak Parcel Check at 213-891-3450 for more information. Unless you're traveling in style with first-class the storage rates are far from wallet-friendly and will cost double, if not triple the cost of BagsAway's Luggage Storage option across LA.
Greyhound Los Angeles Bus Terminal
The Greyhound Terminal offers storage for its customers, but do keep in mind you can only leave your luggage up to 24 hours. Refer to the Greyhound website for specific size restrictions to ensure your bags meet the defined specifications for travel and storage. Address: 1716 E 7th St. Los Angeles, CA 90021 Open Google Maps Storage rates: As far as rates go - you'll have to find out on location as those aren't specified online. Avoid disappointment and unpredictable costs, store your bags with one of BagsAway's locations around LA. No size limitations and flat hourly and daily rates ensure a pleasant and care-free experience!