Vacation & Travel Incentives Around The World Right Now
Updated: AUGUST 1, 2020 – As COVID-19 quarantine and shelter-in-place regulations slowly drift away, countries that rely heavily on domestic and international tourism start to focus on their re-start plan for tourist sights, attractions and market their destinations again.
Side by side with digital video campaigns, most tourism boards, and governments are attempting to attract more visitors with aggressive discount policies, in various regions of the world.
As a result, domestic tourism is expected to play a leading role in the travel recovery phase, and therefore many travel incentives are tailored to local travelers.

Quick Links to Travel Worldwide Incentives
United States – The Best Domestic Travel Deals across the states
Canada – Domestic Travel Incentives
Mexico – Cheap Travel Deals incentives Mexico
South & Central America – Travel Incentives across South & Central America
Europe – What's The Deal in Europe?
Thailand – Travel Deals across Thailand
Japan – Travel Deals In Japan
The Best Domestic Travel Deals across the United States
Travelers can find various ongoing incentives from hotels and private accommodations in the USA. In total, there are 3 major initiatives – Hotel Credits, We Travel Forward, and Buy Now, Stay Later. These initiatives have deals in most major cities in the USA.

By the way, BagsAway is offering 15% off luggage storage across the USA, in New York, Seattle, Miami, Chicago, Los-Angeles, Boston, & San Francisco. Use code BAGSUSA15.
Hotel Credits
The American site, Hotel Credits, offers credits and bonds for more than 30 boutique hotels worldwide and 50% discount when buying a voucher now, with credit on later travel. A full refund is also provided if the company does not survive the crisis.
We Travel Forward
The We Travel Forward initiative offers value for money. It is a directory of Gift cards and special offers that can be purchased now and redeemed later. The caliber of hotels in the directory include the Pierre Hotel, NY and the Whitney Hotel, MA.
The directory lets you search the hotel deals, as well as the deals listed on other sites. For example, 5* hotel, The Viceroy, in Las Cabos, gives a 20% discount, for prepaying your stay. Other hotels give the customer "More for less": in other words, more value for a better price.
Buy Now, Stay Later
Buy Now, Stay Later adopts the slogan Buy now, and Save and follows the same line of incentive as above. Customers can buy credits, allow them to mature, and redeem them at a later stage when the world returns to normal and they're worth more.
Leading Hotel Chains & Booking Platforms Join The Party
Some of the major hotel chains worldwide also have put in place special bonuses or plans for their members. Hyatt is one such example.
Where to find Hyatt hotels' deals and bonuses
With its "Bonus Journey", the Hyatt Elite Members staying in hotels from June 15th to September 15th 2020 can earn an additional 2 500 points (worth $42,50), or earn 3X points for their second eligible stay.
The Hyatt Group also offers a special discount rate program for all renovated Hyatt hotels in France to its American customers.
Booking Platforms
Popular booking platforms such as Expedia and Bookings offer discounts of between 10% and 40% on 4* or 5* hotels. This is common in destinations such as Miami South Beach when bookings are made before July 31st. A few bookings platforms are utilizing online ID Verifications and offering discounts for this method of check-in.
Are There Package Offers On Attractions Around the USA?
Most attractions such as Disneyland, which plans to pick up again in the month of July 2020, have not yet re-opened. Deals there may not be so plentiful as theme parks don't expect to be full quickly and will also be facing restrictions on the total number of visitors.
Others, such as Thorpe Park, will re-open in early July. All season passes purchased prior to May 2020 will be extended for use up to June 2021.
Some cities, like Raleigh, launched promotional campaigns to visit local sights, closer to home, with prepaid gift visitor cards and vouchers.
What About Airline Packages?
On the airlines' side, various promotions are available to passengers This extends from earning double miles to reductions on tickets if pre-paid.
Airlines tend to offer extended advantages or miles to their members, or special deals when hotels and flights are booked together before the end of June 2020.
United Airlines & Jet Blue For Good Value Promotions
United Airlines is offering travelers 18-22 exclusive discounts across the U.S. and around the world through December 31st, 2020. Deals are only available via the United app on Apple and Google so if you're blessed with youth, the sky awaits!
Jet Blue Airlines is expanding its domestic routes in the USA, from July 23rd to October 1st to encourage domestic travel.
Jet Blue flies to Michigan, so it's a great opportunity to visit Mackinac Island.
Las Vegas Incentive – Hotel & Airline Partnership
Together with the Hash key: #keepLasVegasRolling, businessman Derek J Steven, owner of the hotel-Casino The "D Las Vegas" and "Golden Gate" LA, gave the chance for free airline tickets to get people back into Vegas
The partnership with 5 US airlines, from 24 cities put a total of 14,000 flights on the market in June. A second and third phase could yet be launched as well.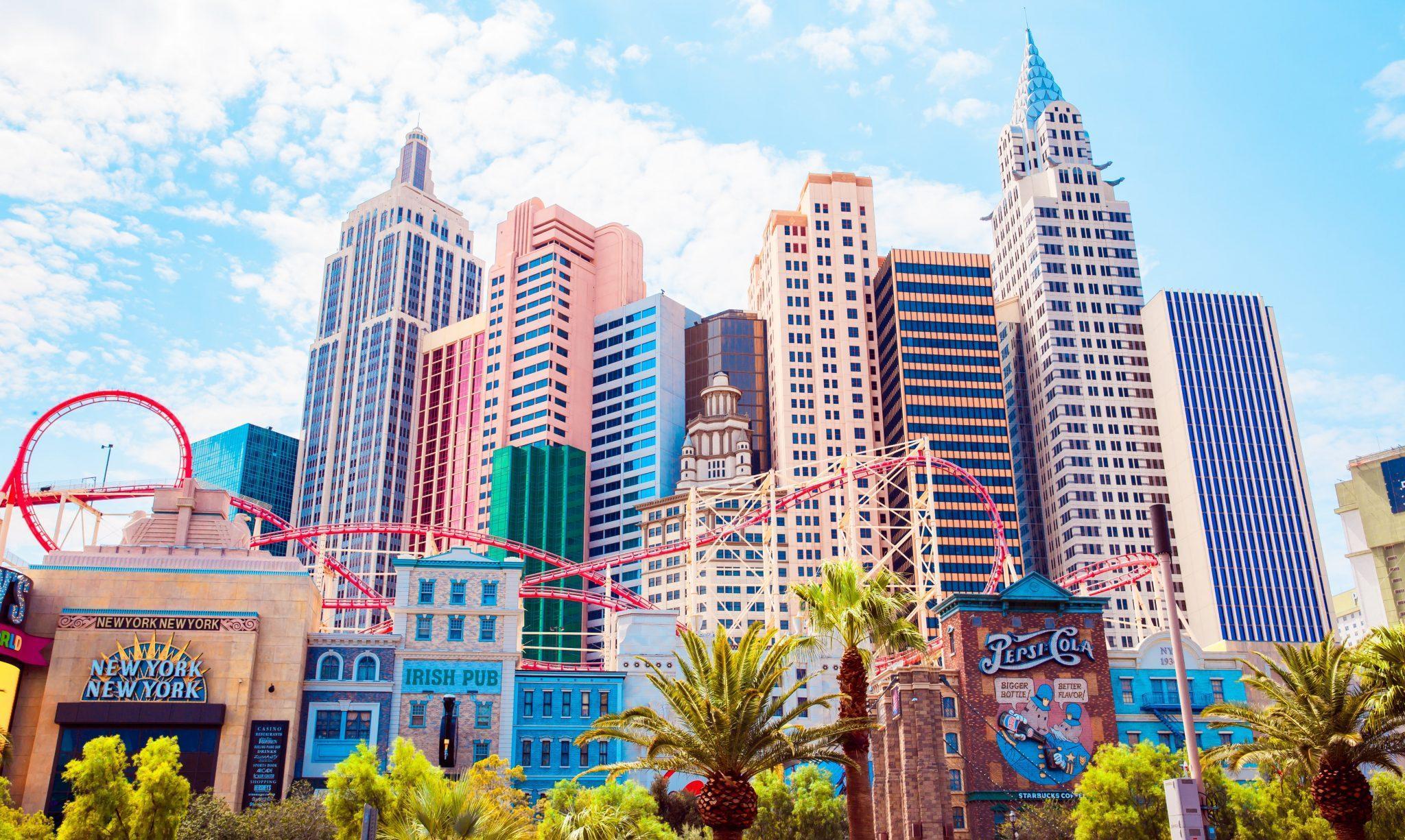 Delta Airlines Presents "Dream Deals"
Delta Airlines' Delta Vacations division has a melange of deal options to choose from around the world, but if you ask us the "Dream Deals to Europe" is the top-notch offer. Bundle your flight, hotel, and optional car rental for an up to 30% discount around multiple European destinations. Stroll the Champs-Élysées in Paris, steer the Grand Canal in Venice on a Gondola Ride, or take a walk through history in Rome. Check out all deals here.
American Airlines
American Airlines (AA) saw increased domestic demand for flights in May 2020, and launched a "Summer of Deals" program, with low fares for domestic flights across the U.S.
Cruise Line Deals – Ahoy!
Cruises are a great way of getting a top-line hotel experience while visiting multiple destinations. Cruise lines are eager to get people back on the water, some offering tempting deals to get people to dip their toes back into travel.
Pleasant Holidays & AMA Waterways – deals for first responders
For all first-line professionals in the United States, (e.g. medical, paramedics, firefighters, and police officers) Pleasant holidays and Ama Waterways are giving a 10% discount and special cruise vouchers to use up to the end of 2021.
Norwegian Cruise lines
If the crystal clear water of the Caribbean is calling, Norwegian cruise lines is the answer! With deals as low as $199 CAD and a 48-hour cancellation policy with a full refund you simply can't go wrong. Sun and sizzling adventures await on the shores of exotic Caribbean beaches.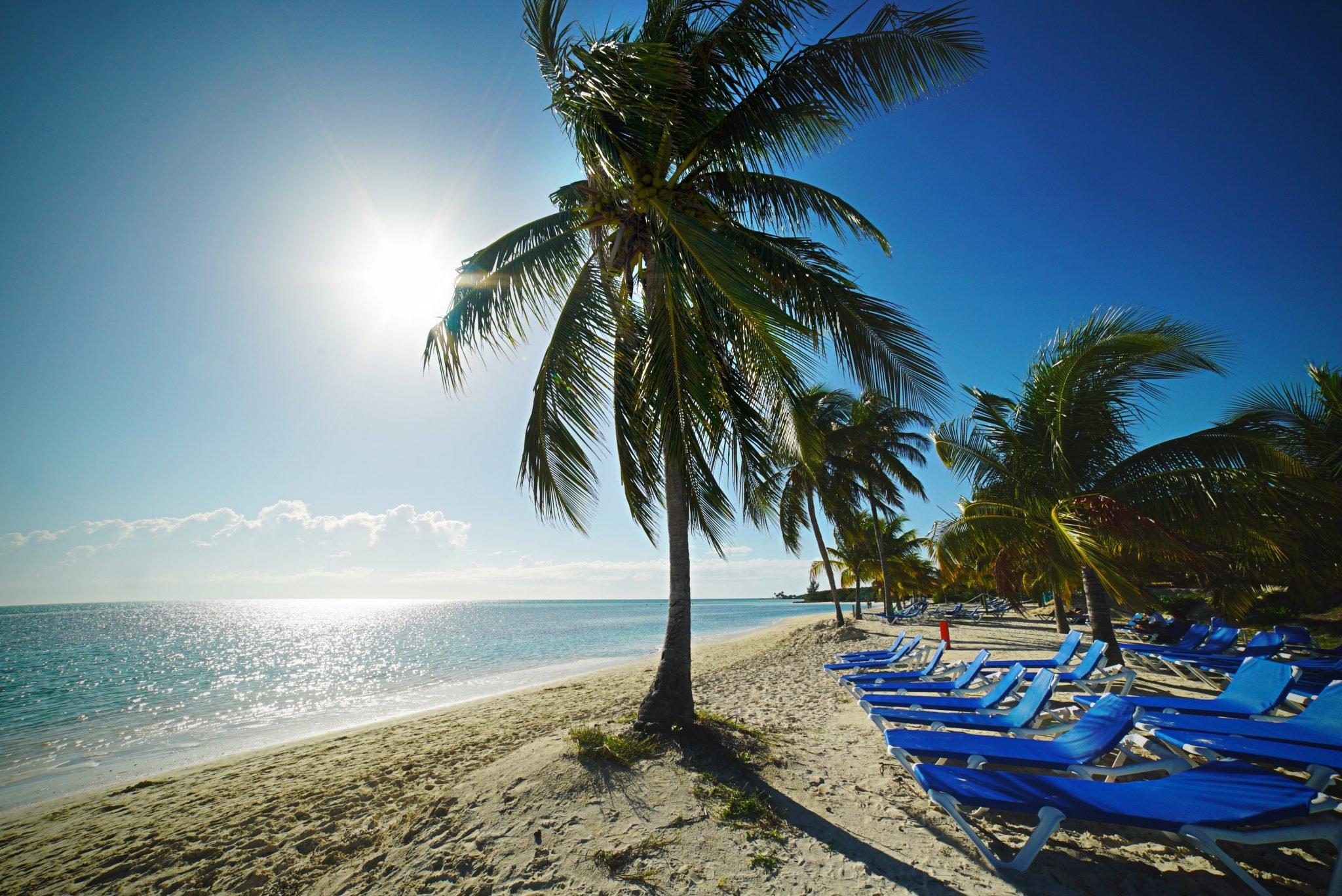 Train Travel Deals – All Aboard!
As far as train travels are involved, Amtrak's deals reach up to $400 off on a Grand Canyon vacation for example, if booked by July 31st.
Canada's Domestic Travel Incentives
BagsAway is offering 15% off luggage storage across Canadian cities in Toronto, Montreal, Vancouver, & Quebec City Use code BAGSCANADA15
Buy One, Give One
The "Buy One, Give One" deal until July 31st is valid for customers booking travel now. As they buy one trip, they are also giving a trip to frontline workers that can be redeemed later.
Companies such as Fairmont, and Hospitality Travels partner with the site. The site also lists private properties in the USA & Canada, or even in the Caribbean where properties include the StayPineapple, Affinia Hotels and Suites, FunJet Vacations. Individual properties, such as The Langham, Los Angeles, Pasadena, Koa Kea, in Hawaii, and The Benjamin In New York are also listed on the site.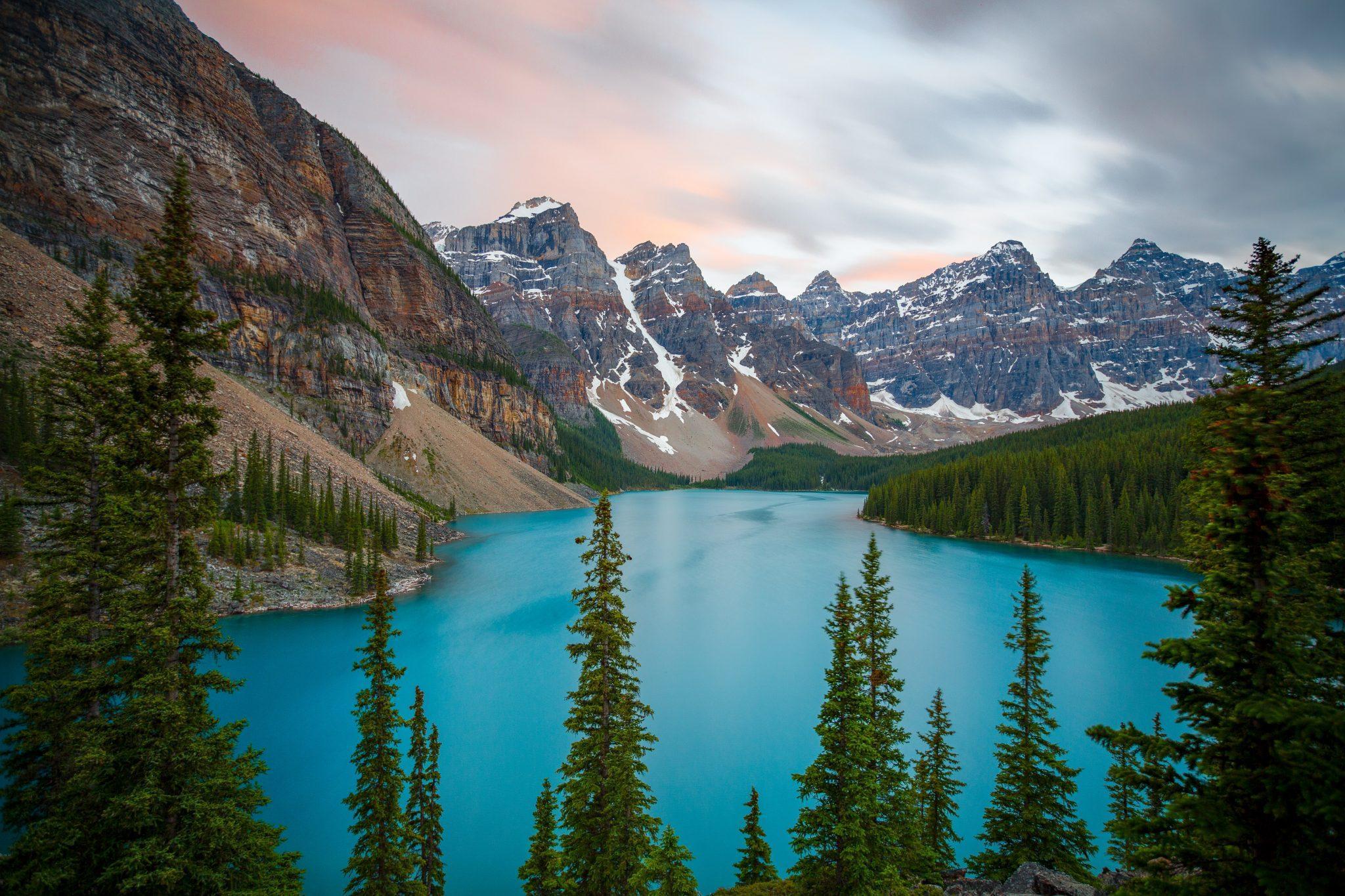 Quebec Is Leading The Way
In Quebec, attractions such as the Granby zoo have already re-opened, without any increase in the ticket price, but with no specific reductions. The presale of tickets for winter, 2021 are also available online.
The local government in Quebec is investing $20 million into the tourism re-start for the region. More than 30 credit vouchers are put on sale on the site "QuébecOriginal.com". Travel passports for visits of between 2 and 4 attractions with rates that have as much as a 40% discount of the normal price are also available.
The Quebec government also sponsors a reduction of 50% on all annual passes for the 24 national parks in Québec (SEPAQ) from June 22nd (online sale). The local goal is for initiatives to increase the occupancy rate in hotels from 10% to at least 40% during the summer.
How to snag cheaper hotels' bookings in Canada?
When looking at popular booking platforms such as Expedia and Bookings, keep your eyes peeled for discounts ranging from 10% to 40% on hotels in destinations such as Vancouver, or Calgary.
What's The Deal in Europe?
In Europe, travel incentives target mostly intra-Schengen tourists. The countries where tourism is a major source of revenue focus both on domestic tourism and intra-Schengen countries to boost bookings with various incentives.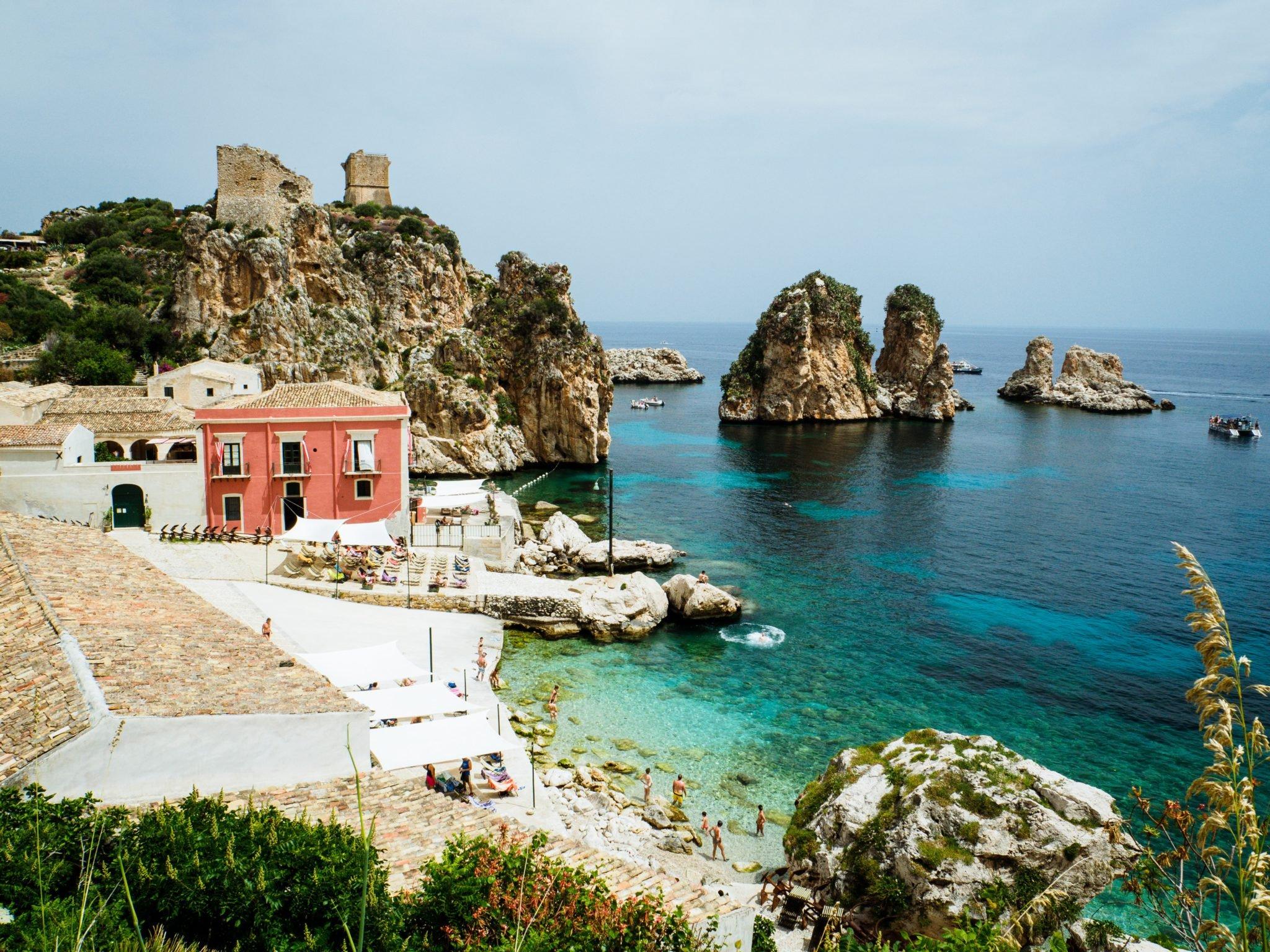 Sicily is enticing potential travellers with an offer to pay 50% of airfare costs and a third of hotel expenses. If that's not enough, free tickets to local museums and attractions are also part of the deal. Very tempting if you ask us!
In Rome, the Borghese Gallery has since its re-opening discounts on entrance fees for families.
In Greece, the government is distributing vouchers to lower revenue, singles or families, subsidizing up to 60% of the cost of their vacations, through the "Tourism 4 All" program.
The Greek airline Aegean Airlines is also offering a 30% discount on flex tickets from all international destinations to Athens, Rhodes, Thessalonique, Corfu, and Heraklion Airports. The airline also introduced more than 20 000 domestic seats from €19.
Norway is reducing its VAT on most transports, hotels, and tourist attractions making it cheaper to travel. The reduced rate is in place up to the end of October 2020.
Cyprus is taking a different approach by offering travelers medical peace of mind in the event they contract the Covid-19 virus on their trip. The Mediterranean Island will cover food, accommodation, and medical costs for any vacationer who tests positive during the trip, extending the same benefits to their families, with designated quarantine hospitals and hotels. The only expense to keep in mind before diving right in are the flight costs back home, which will be at the expense of the travellers.
And The Rest Of The World?
Exciting news from the EU in early July announced the opening of its borders for a list of select countries that meet specific criteria. Many countries are cautiously approaching border openings, while others like Australia, Japan, and China are choosing to delay international tourists entering, some choosing to instead focus efforts on reviving the industry through domestic travel incentives.
Uzbekistan offers $3,000 in case of Covid infection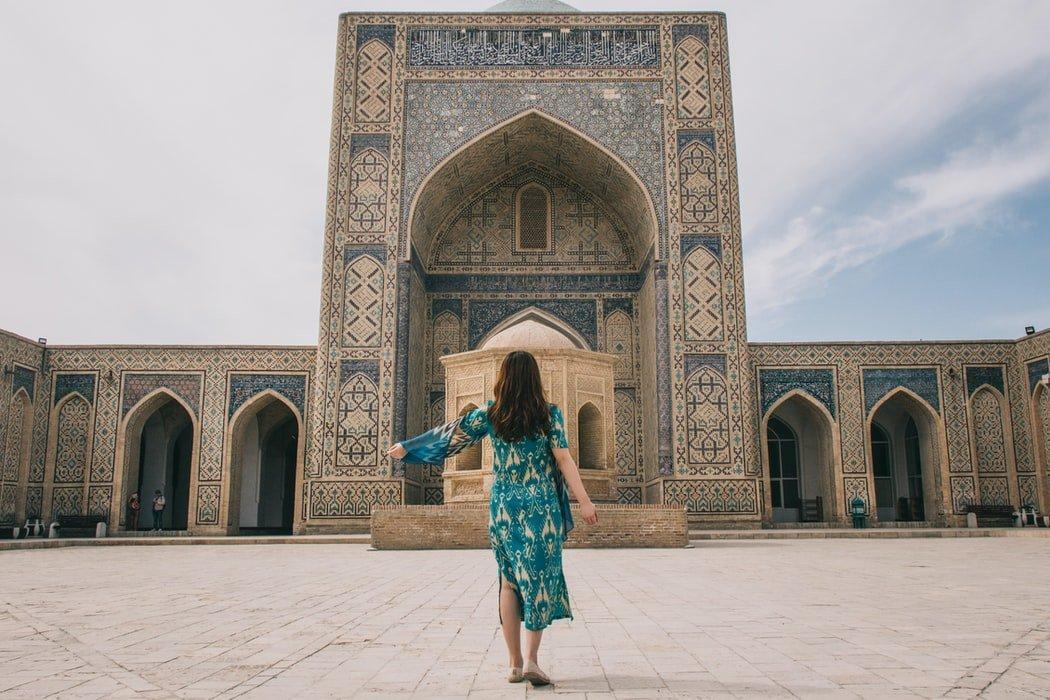 With one of the lowest reported Covid cases, Uzbekistan's "Safe Travel Guaranteed" initiative offers $3,000 (the estimated treated cost locally) to anyone who contracts the Corona Virus while visiting the country.
To qualify for the financial guarantee travelers are required to book their trip with certified local tour guides who follow specific safety and sanitation guidelines.
Those arriving fro Japan, Israel, China and South Korea will not be required to quarantine, while arrivals from Britain and the EU will have to spend 14 days in isolation upon arrival.
Staycation in Japan and Switzerland
Though Japan may allow international travellers from New Zealand, Australia, Thailand, and Vietnam in the coming months its currently putting its efforts and its yen into domestic travel. A tweet from the Japan Tourism Agency on May 27th announced a whopping investment of $12.4 billion to fuel local travel. Starting July the "Go to Travel" initiative offers a stimulus for domestic travellers:
Covering travel expenses of up to JPY20 000 per day, equivalent to $190 USD for hotel stays, restaurants, transport, and attractions.
Prepaid vouchers or up to 20% off meals at participating restaurants
20% discount for certain entertainment events when purchased through certain travel sellers
When it comes to air travel, Japanese airlines, All Nippon Airways business and first-class tickets are offering cheaper rates, eliminating fuel surcharges to help save as much as around $200 per ticket.
Switzerland is looking to give every one of its citizens a 200 franc voucher to spend on domestic travel to get people moving around and exploring locally.
Iceland & Portugal Free Testing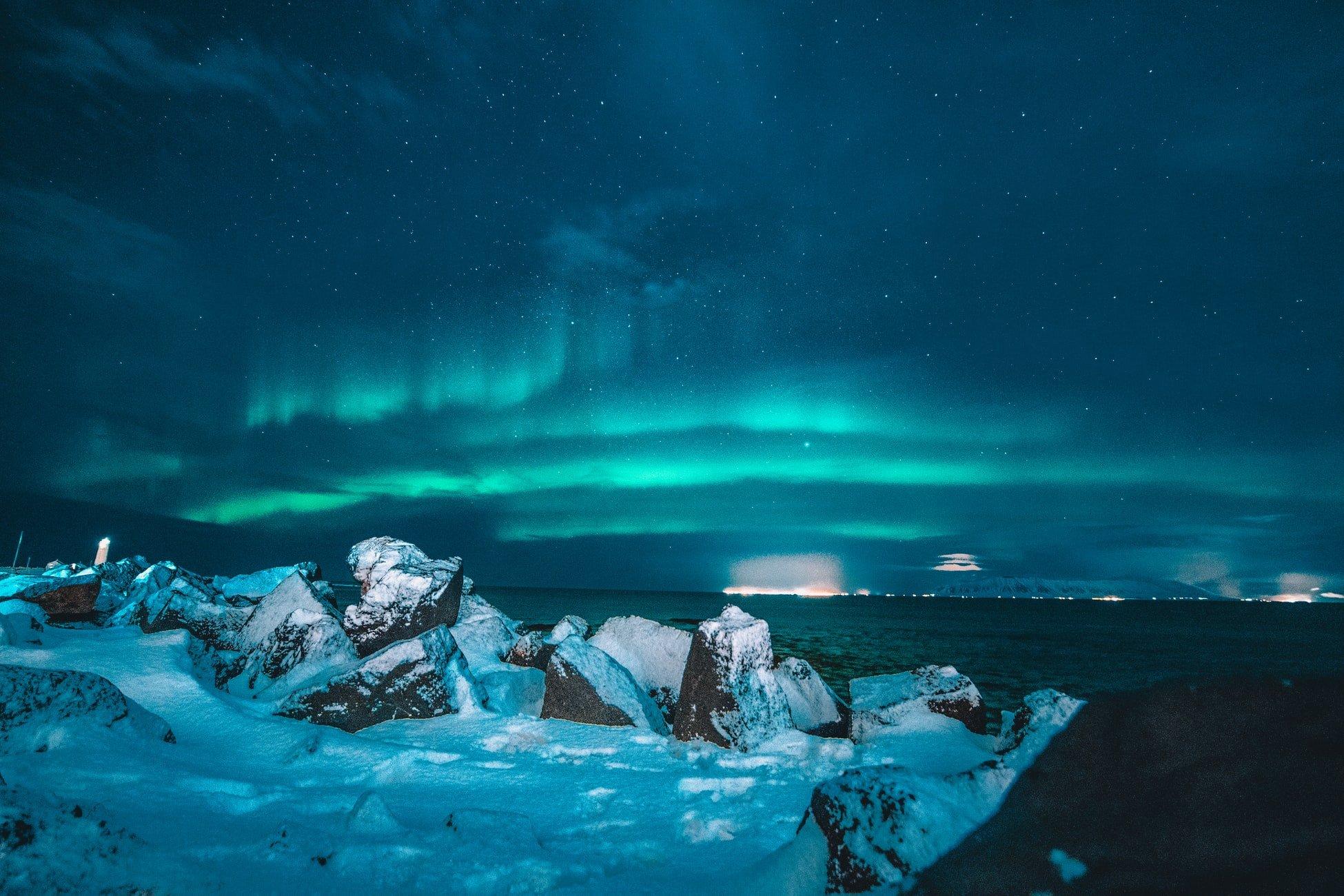 Iceland officially lifts travel restrictions, allowing 14 "chosen" countries (to be reviewed every two weeks), which include Canada, Australia, and New-Zealand, to enter its borders and explore the beauty of its exotic terrains. Travelers arriving in Iceland will have the option of getting tested for COVID-19 (for free!) or choose to quarantine for 14 days instead – this applies to both visitors and residents of the country.
If you're cleared you're free to roam the otherworldly scenery full of geothermal pools, waterfalls, volcanos, and whale watching. If you're thinking of traveling to Iceland in the Fall or Winter you're in for a treat from mother nature as the Aurora Borealis comes out dancing in shades of green in the night sky.
Similarly, Portugal's Madeira Island has opened it's doors to international travelers July 1st, conditional on a negative COVID test within 72 hours prior to departure or upon arrival with the bill covered by the local government. Overall Portugal does not require visitors to quarantine upon arrival, which makes it a great candidate for a travel destination!
Cheap Deals In Mexico
On the way to Mexico: cheap deals in Cancun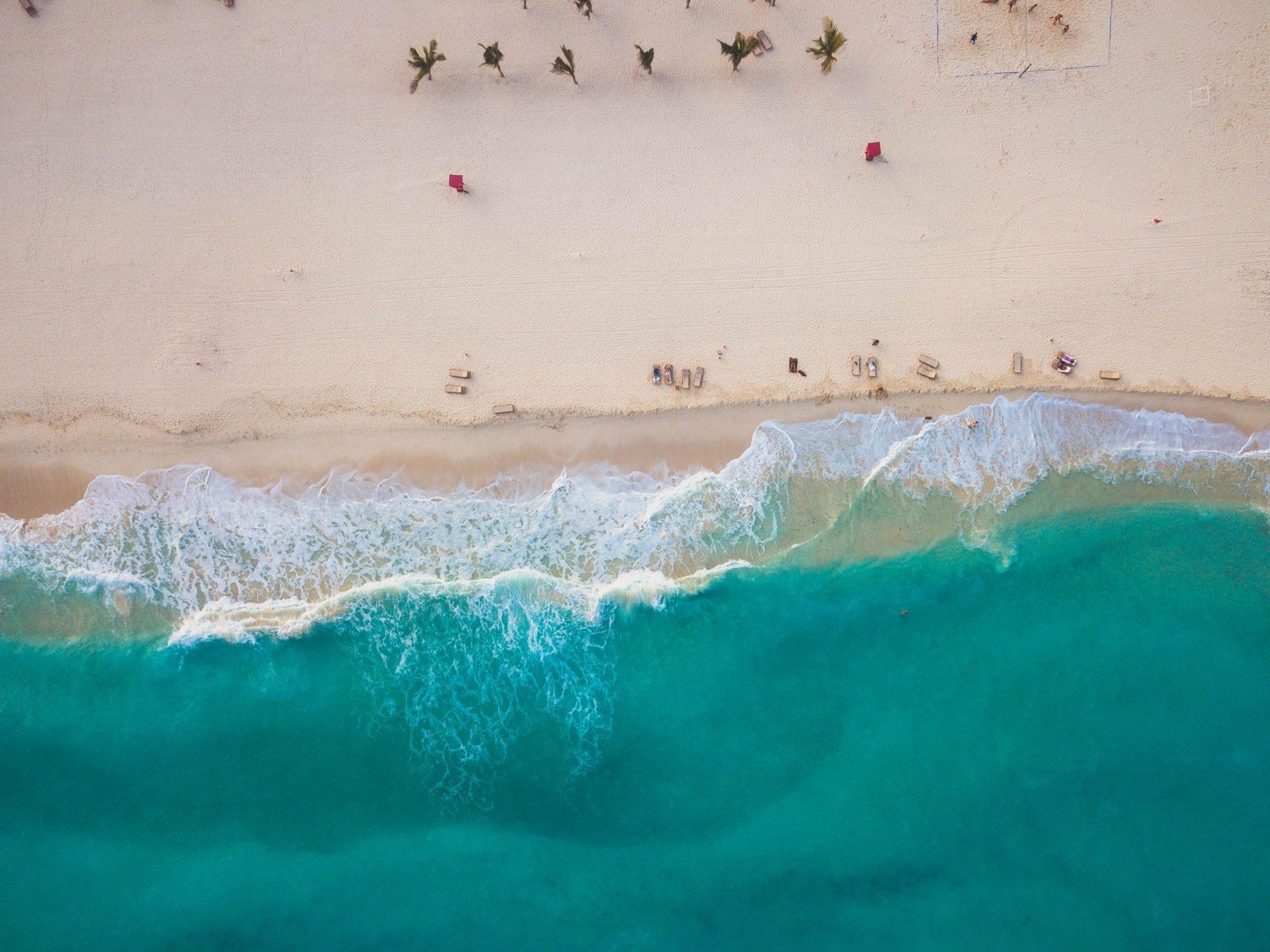 On July 15th Mexico launched the #VenAlCaribeMexicanoX2, campaign, translated to #Come2MexicanCarribean. Promotional word play centers on the number 2, offers incentives in over 200 hotels and resorts mostly located in the Yucatán Peninsula – Cancun, Mayan Riviera, and Playa del Carmen and the surrounding islands, Some incentives include:
2 free nights, for 2 nights purchased
free stays for up to 2 children, when 2 adults booked
20% off in spas and golf-courses
Rent-a-car for 2 days and get 2 days free
If you're craving a taste of fine tequila and the sounds of Mariachi on the shores of Caribbean seas, you can have double the fun with lucky number 2. On the other hand, if you can't wait to use your newest golf bag, go crazy on number 3!
Barbados & Georgia work remotely Visa incentive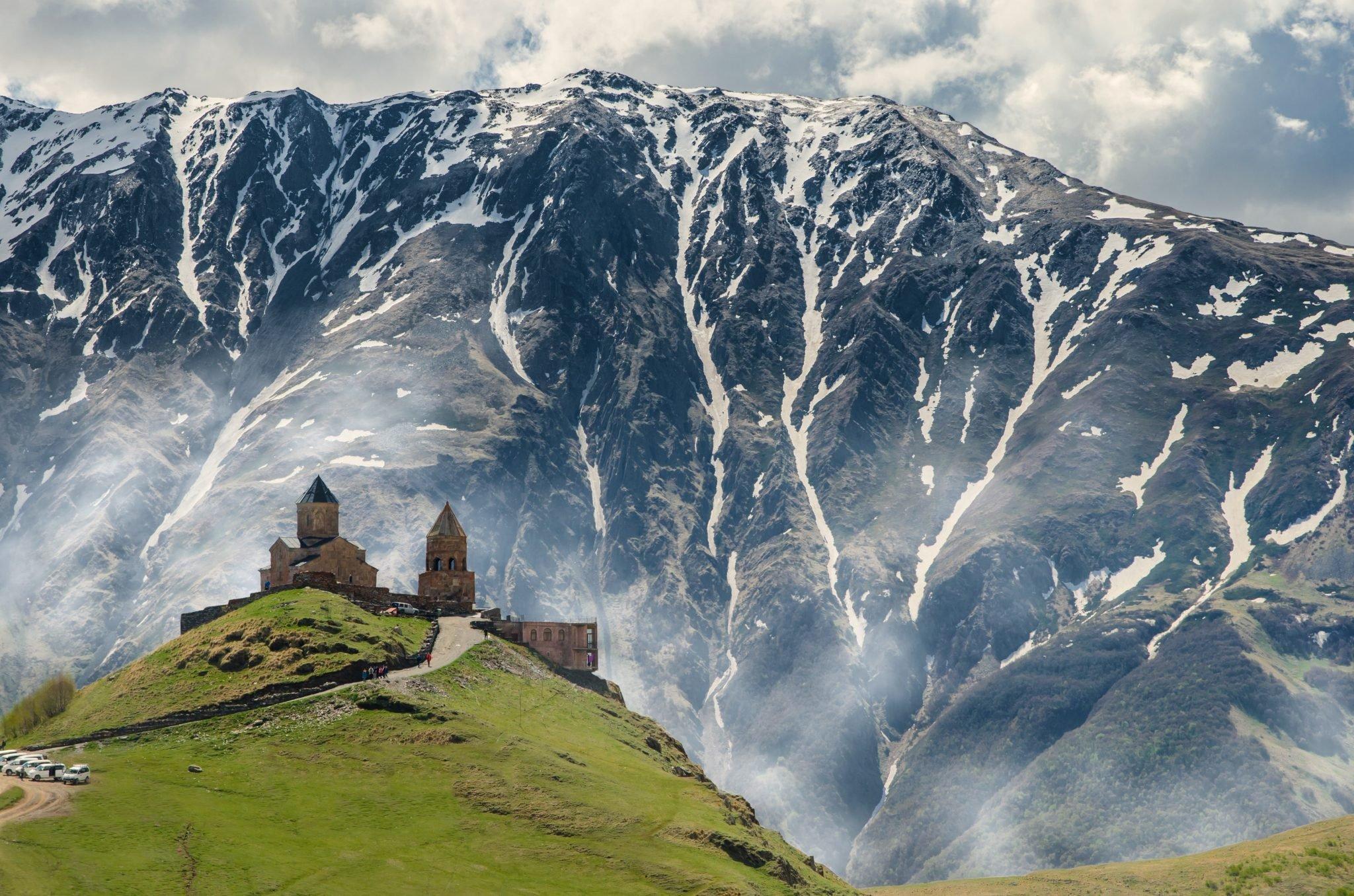 Ever dreamt of the digital nomad life? This might be COVID's silver lining. Barbados is working on an exciting initiative called "12-month-Barbados Welcome Stamp" that would allow visitors the opportunity to stay and work remotely on its Caribbean shores- sign us up! The exact deets are still being finalized by the Barbados Government so don't pack up your bags quite yet but we.'ll be sure to keep you posted!
Generally speaking, the island opened to tourism on July 12th, as flights increasingly become available so whether you're ready to pack your bags for a year or for a week the crystal waters of Barbados are ready to welcome you with open arms!
Ways away on another continent Georgia, a country known for luscious mountains, castles, delicious red wine and top of the line food is also welcoming long-term visitors for 6 months+ remote-work opportunities.
Unlike Barbados those looking to take the offer on would be required to quarantine for 14 days upon arrival at their own expense. Refer to the ministry website for the application and necessary supporting documentation. Although the process is seemingly more involved the beauty of this hidden travel destination will take you back in time with its medieval architecture and enchant you with its scenic landscapes.
Thailand
Thailand, on the contrary, will target wealthy tourists and attempt to avoid a return to mass tourism. It will first allow a travel bubbles pact, with visitors from Japan, or Australia. Cheap travels may be a thing of the past in this region of the world, with Cambodia also asking travelers to provide funds of $3000 as a guarantee in case of illness.
South & Central America
Central and South American countries are still struggling with increased COVID-19 cases, or closed borders, but some deals are available in hotel resorts. For example, at Andaz Costa Rica, if you book through the Hyatt Privé advisor, you can enjoy a 20% discount or a free night.
More deals on South American destinations are likely to come up when covid-cases start dropping.